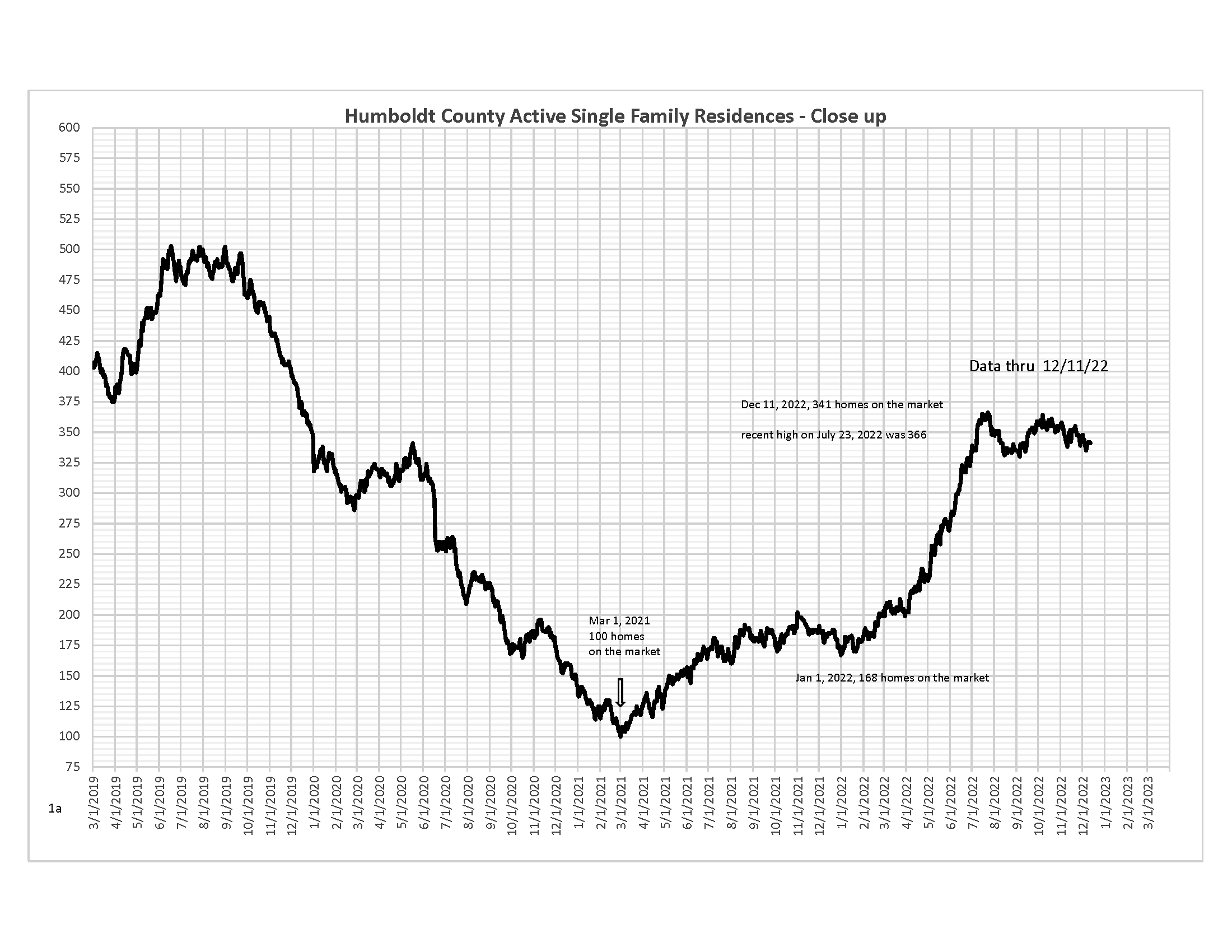 Active Residences (Current Inventory)
1a.– Active residences (current inventory) –
The current inventory continues to remain range bound since the July 23rd high. In a normal annual cycle, the first week of January is usually a low in inventory and it starts to rise from there. If we are back to normal, we can expect more homes on the market in the coming months.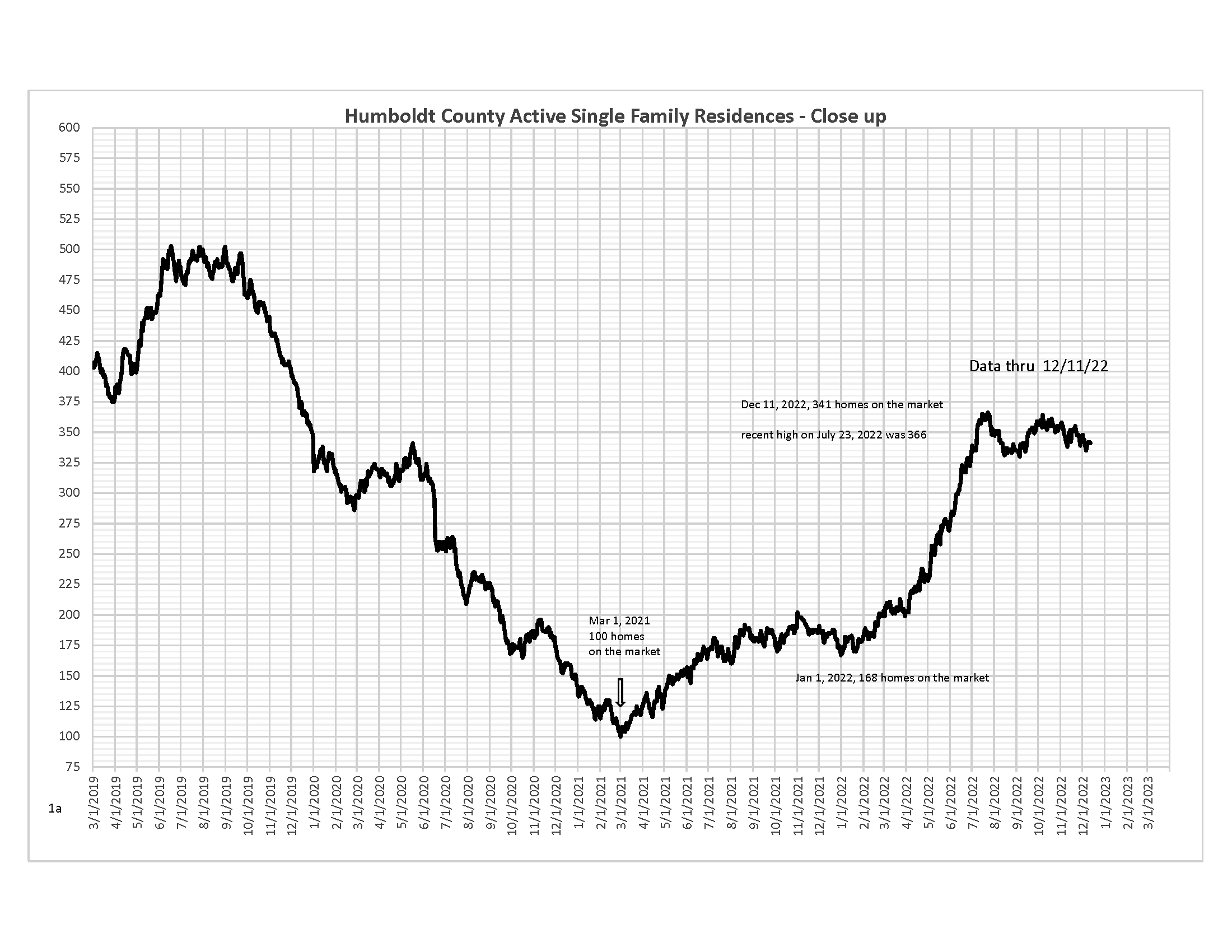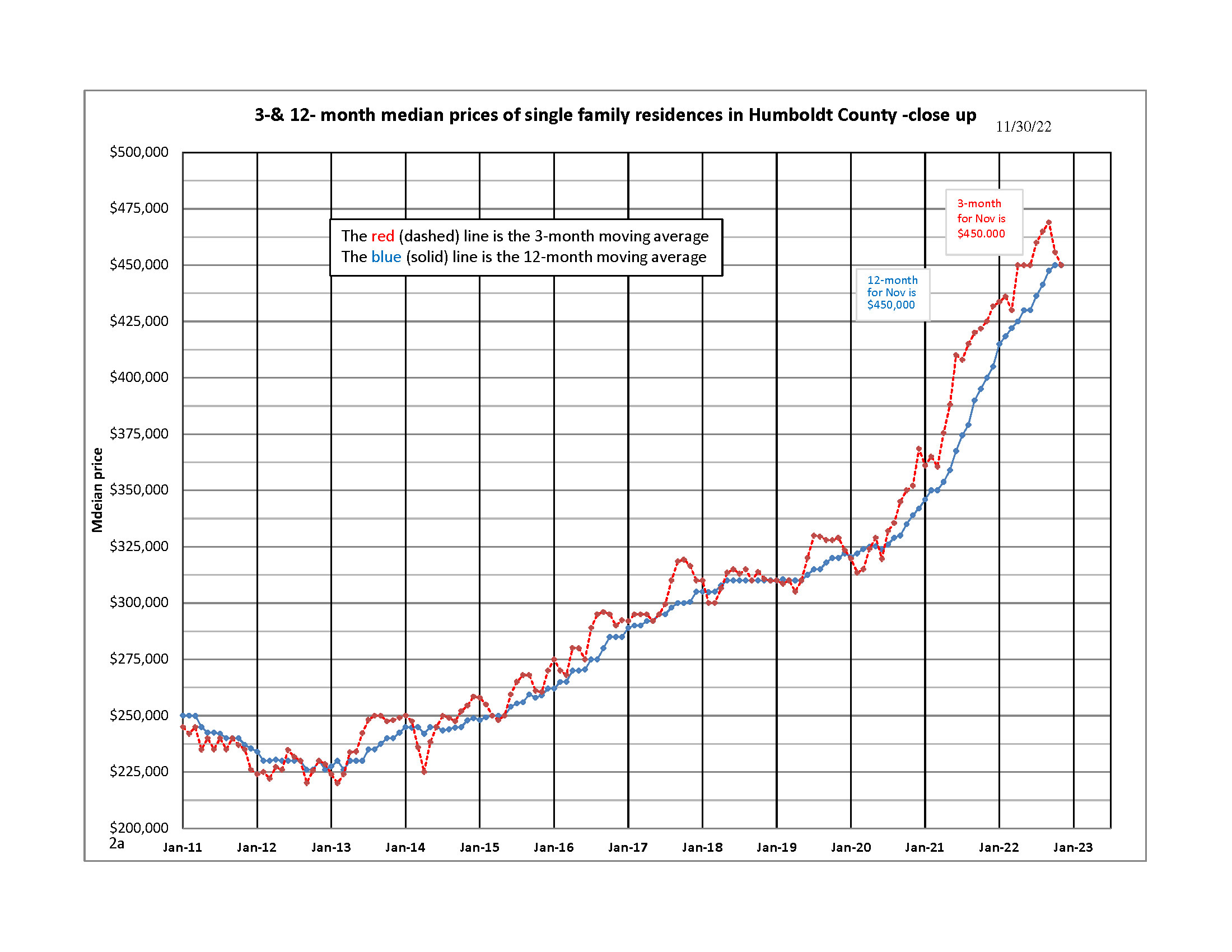 Median Prices
2a. - Median prices. The three month median moving average (red dotted line) reveals the leading edge of market prices. The three month median price dropped in price in October from the previous month by $13,352. It declined another $5,648 in November for a two month total of $19,000. From a high of $469,000, we are now at $450,000. This is also the price of the 12-month median price. This is approximately a 4% decline. The correction continues.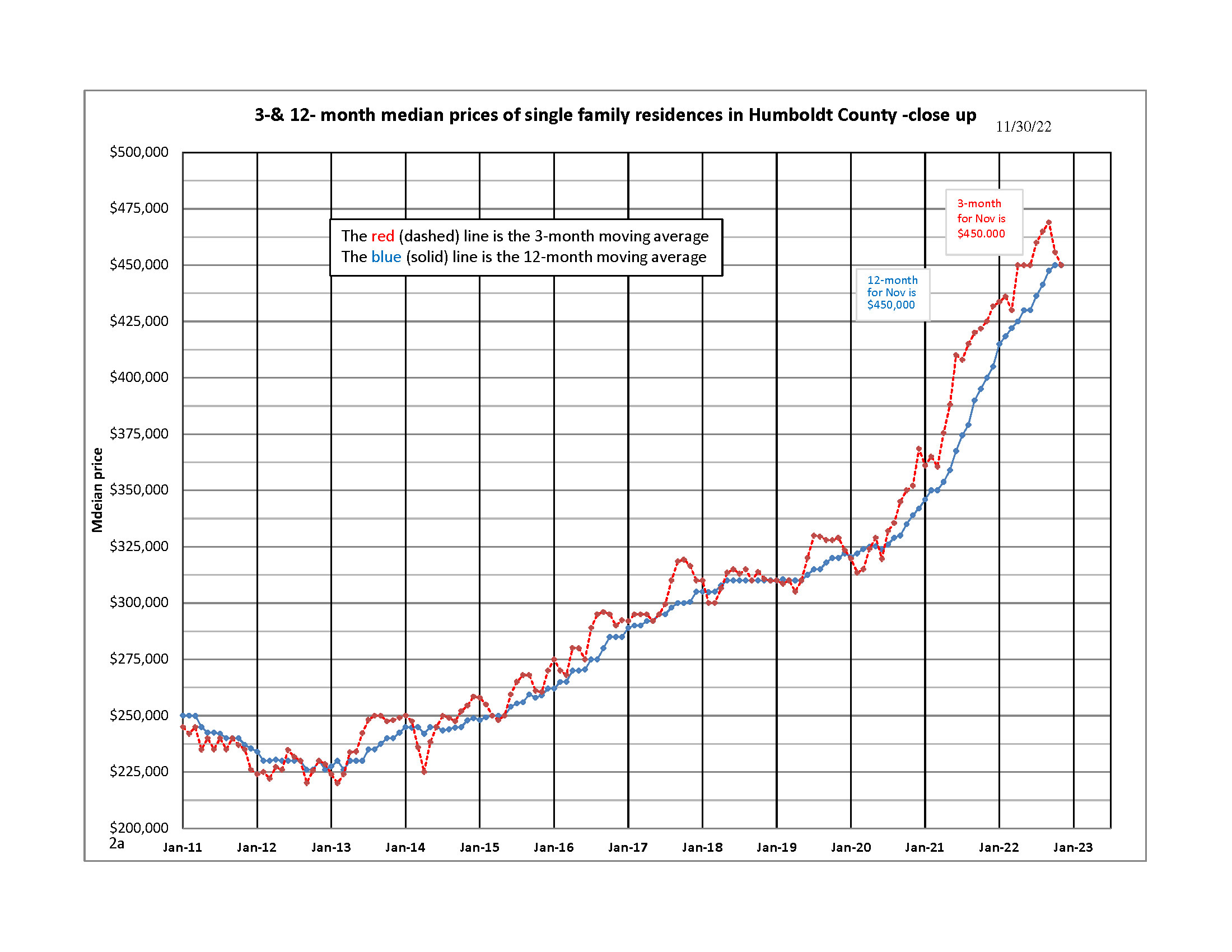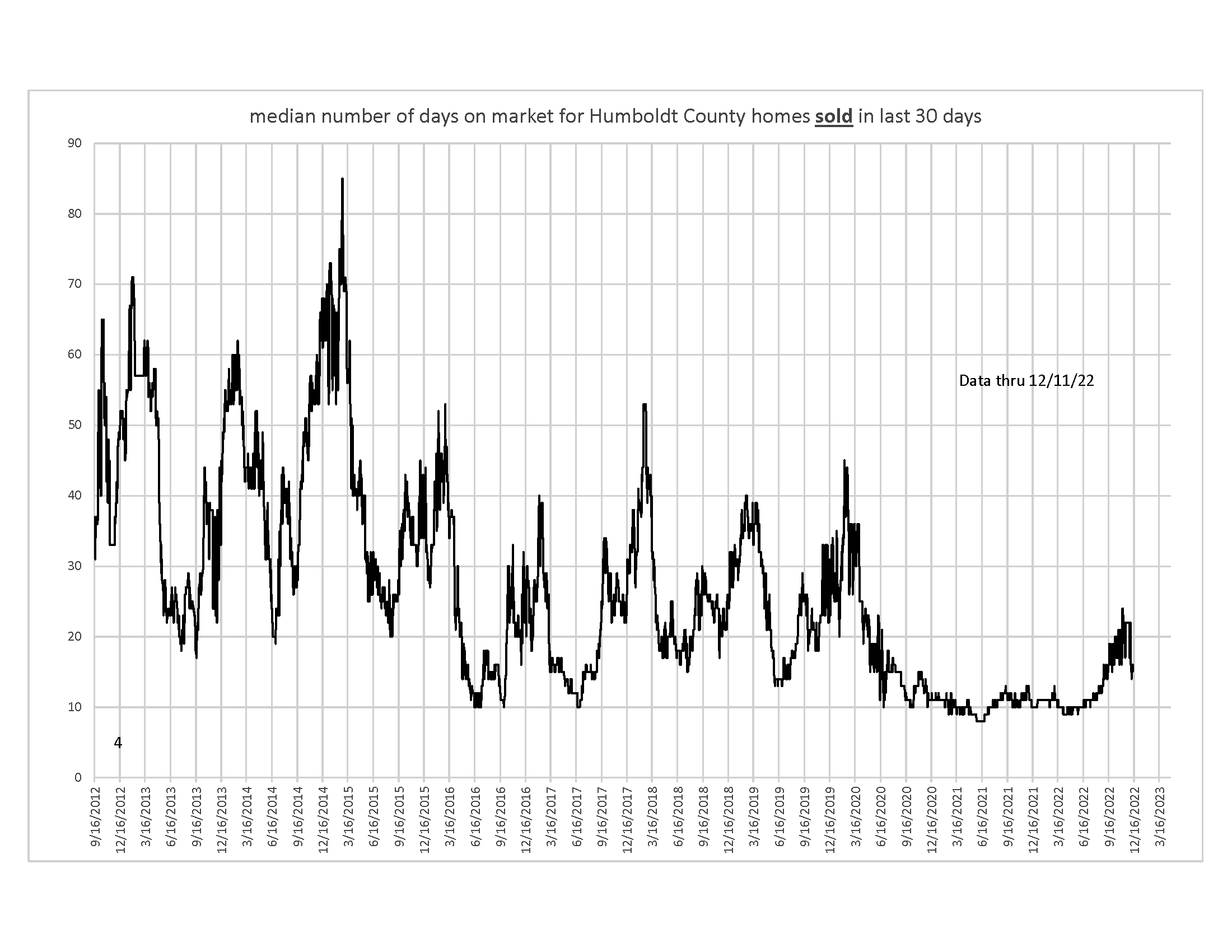 Median Days on Market For homes sold over the past 30 days
- Median DOM (days on market) for homes that sold over the past 30 days.Days on the market (DOM) dipped this month compared to the previous month. Last month I wrote, "...I would suspect that it (Days on Market) will continue now to rise as we move into the winter months." That did not play out. Seems there was a burst of energy from buyers and homes left the market at a faster clip that the previous month. One possibility for this is that sellers have begun to price their homes to the market correction and the buyers who are in the wings are ready to jump at the lower asking price. I track active listing prices and there has been a decrease in the median price of active listings.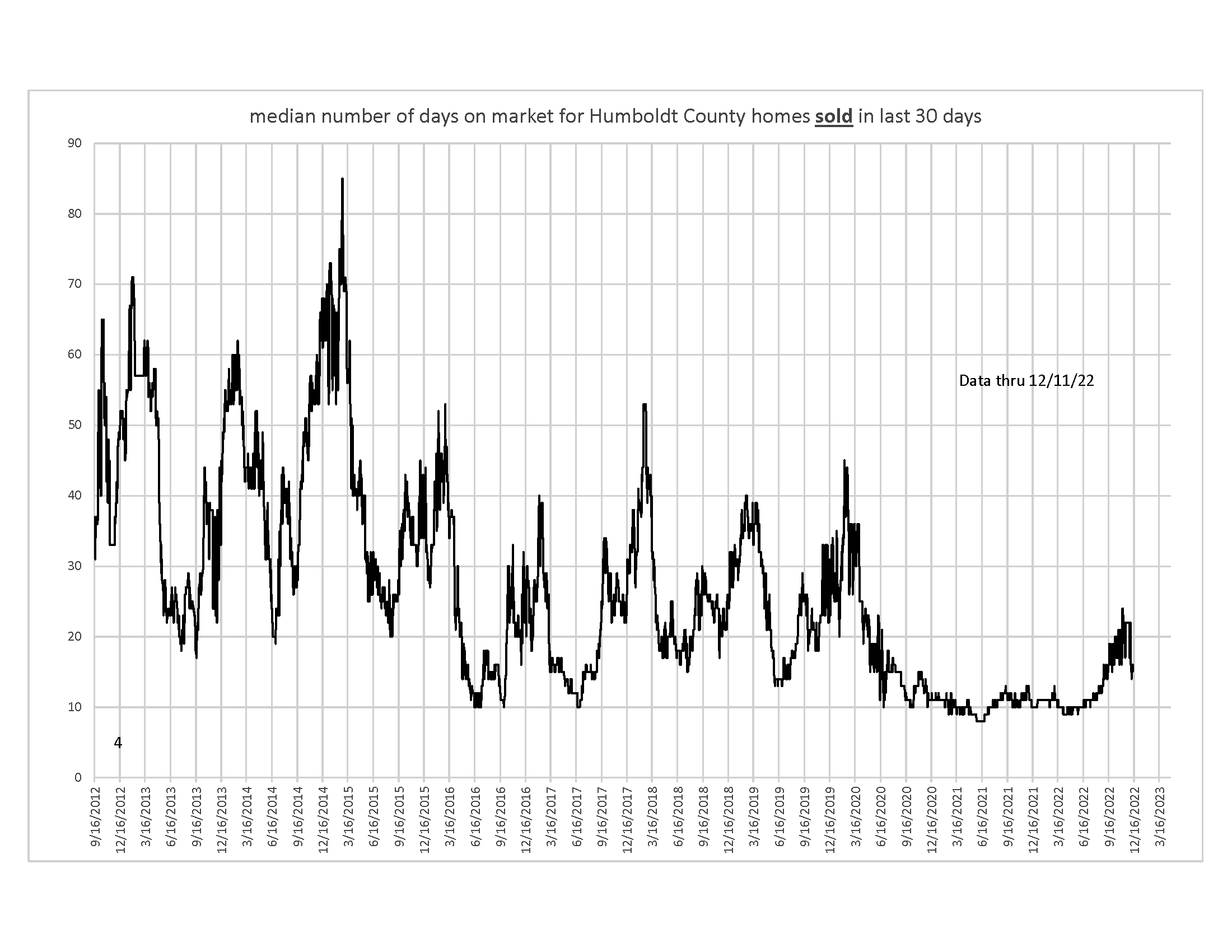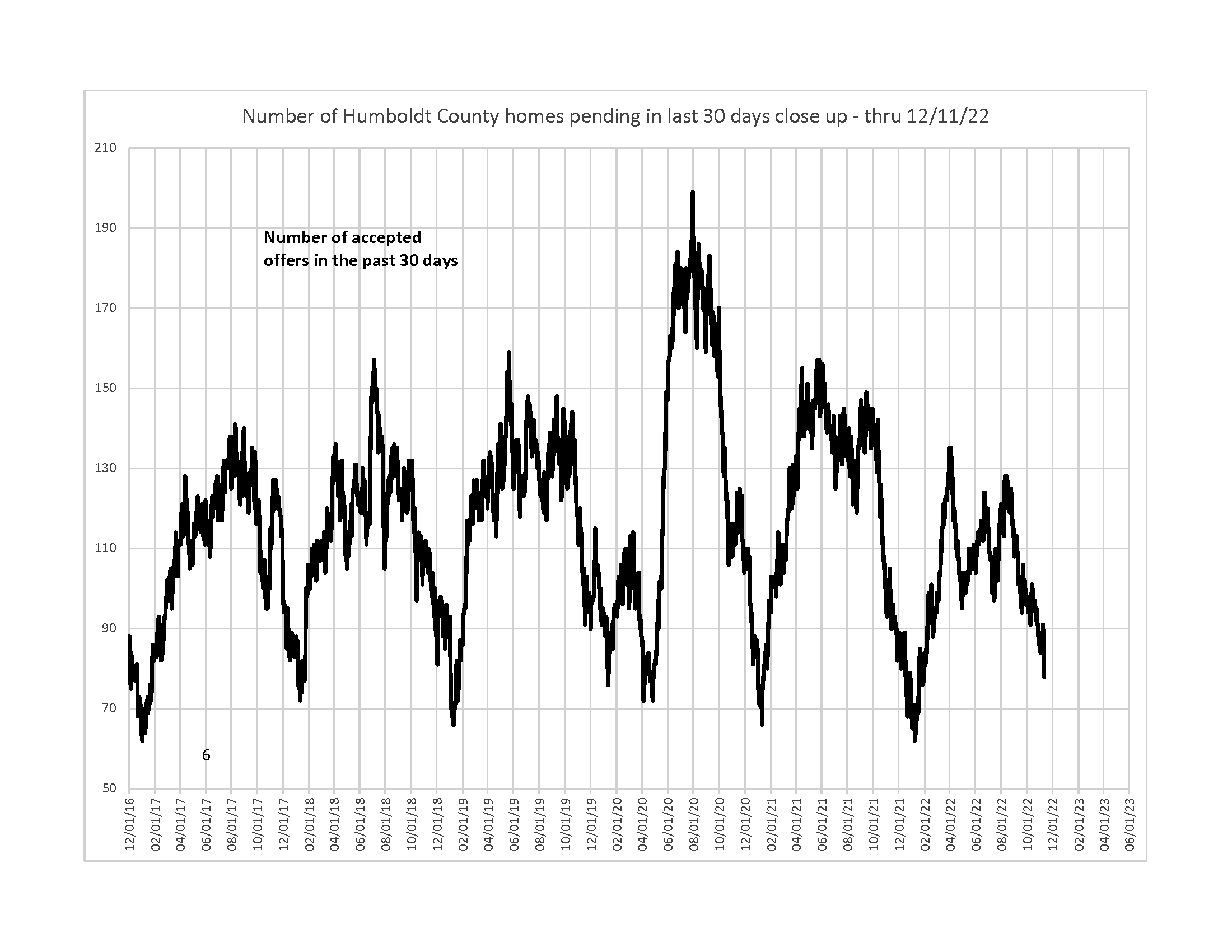 Number of Homes Pending in the Past 30 Days
6 . - Number of homes that went pending in the past 30 days. Pending numbers continue to drift lower which is seasonally normal. These often bottom in January and start to climb again into mid-year.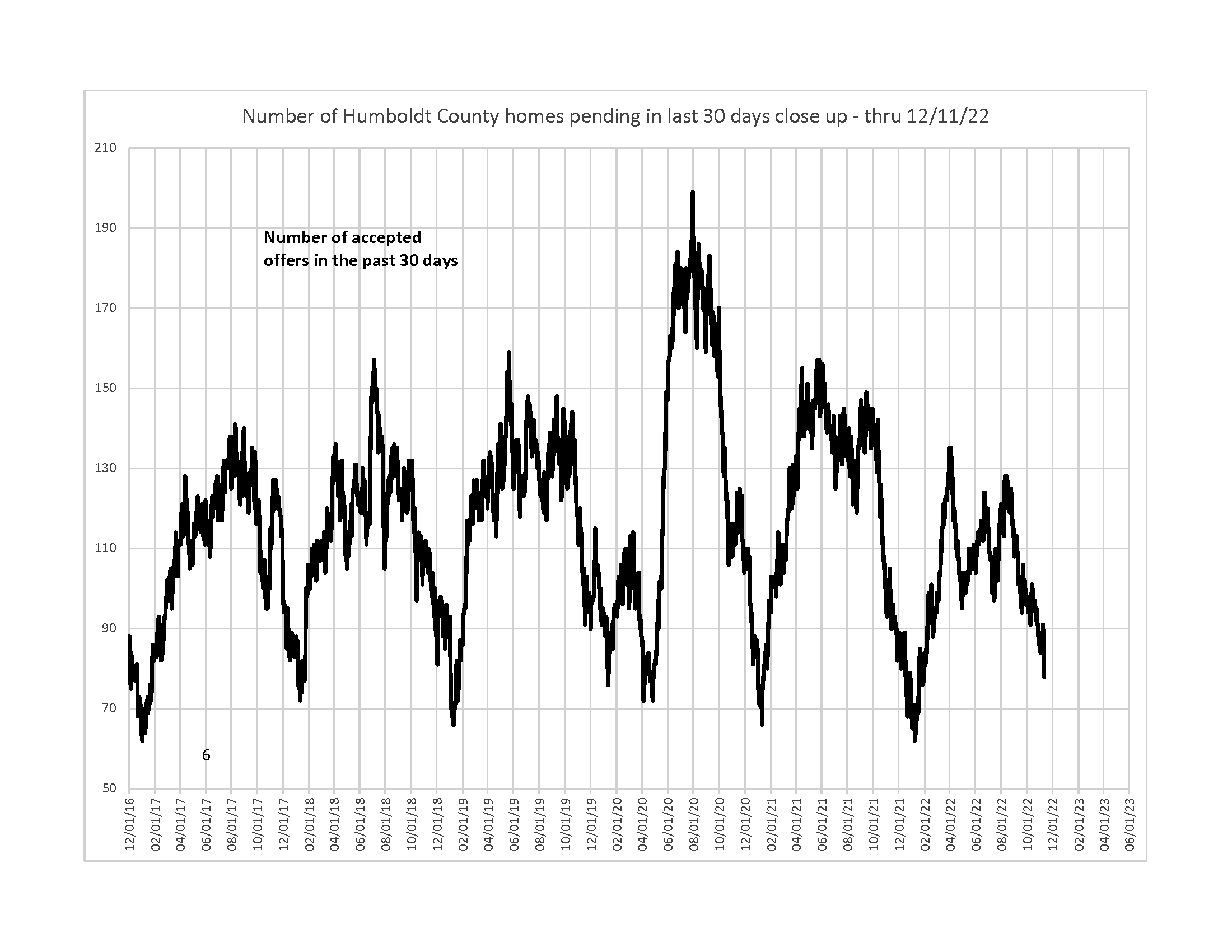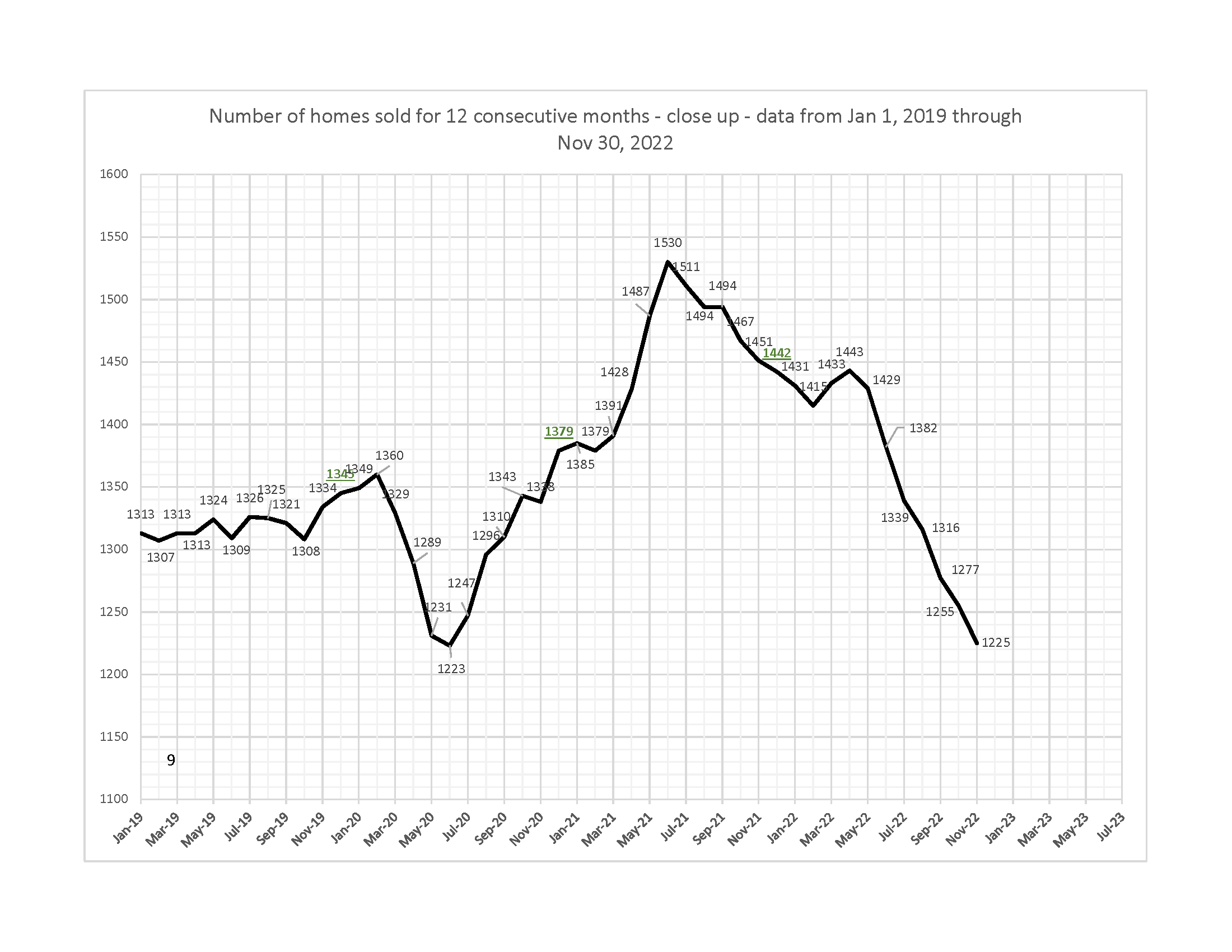 Homes Sold for 12 Consecutive Months
- Homes sold for 12 consecutive months. As the number of pending homes decreases, it translates into a lower number of homes sold. We continued to fall away into November but the bottom should be in early Spring, if we are back into a normal cycle.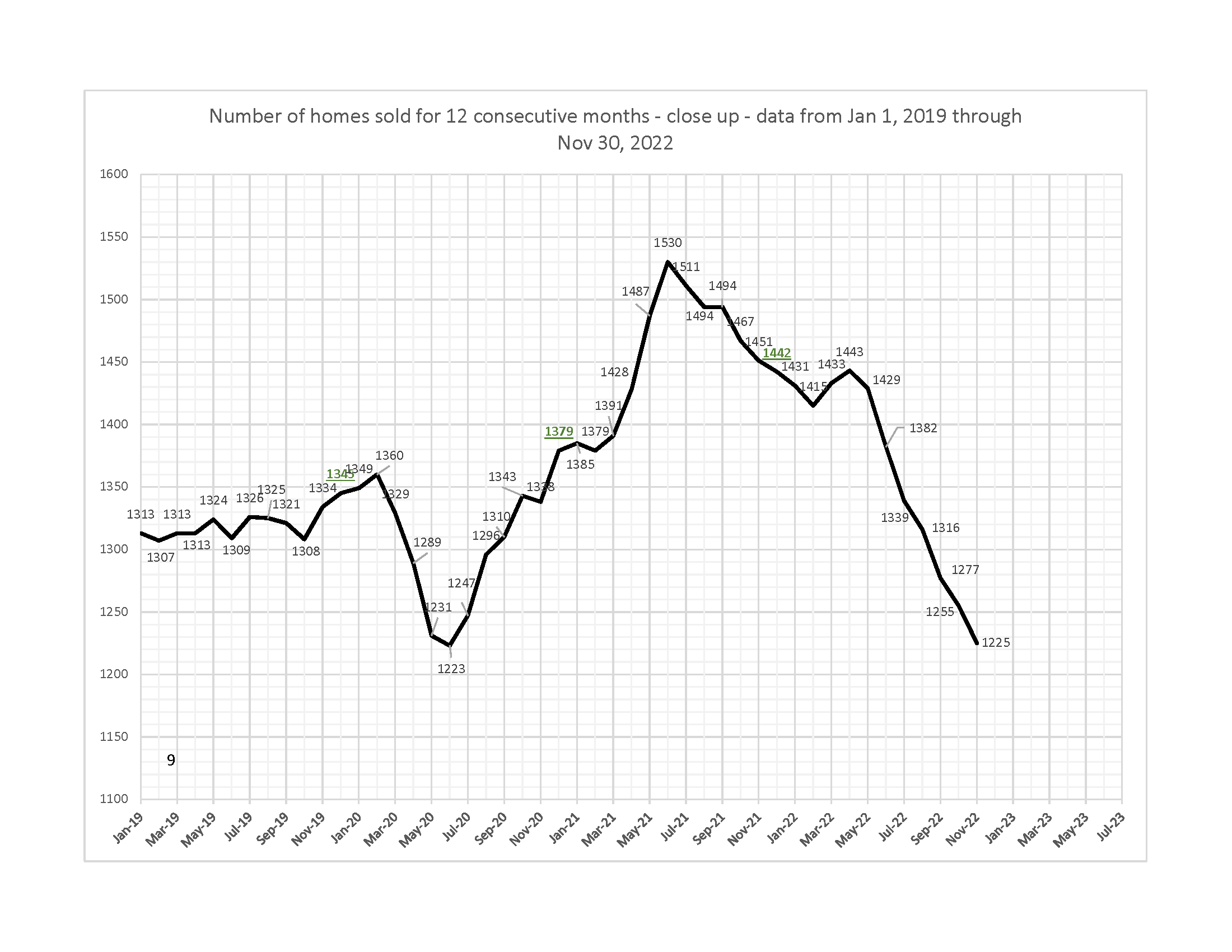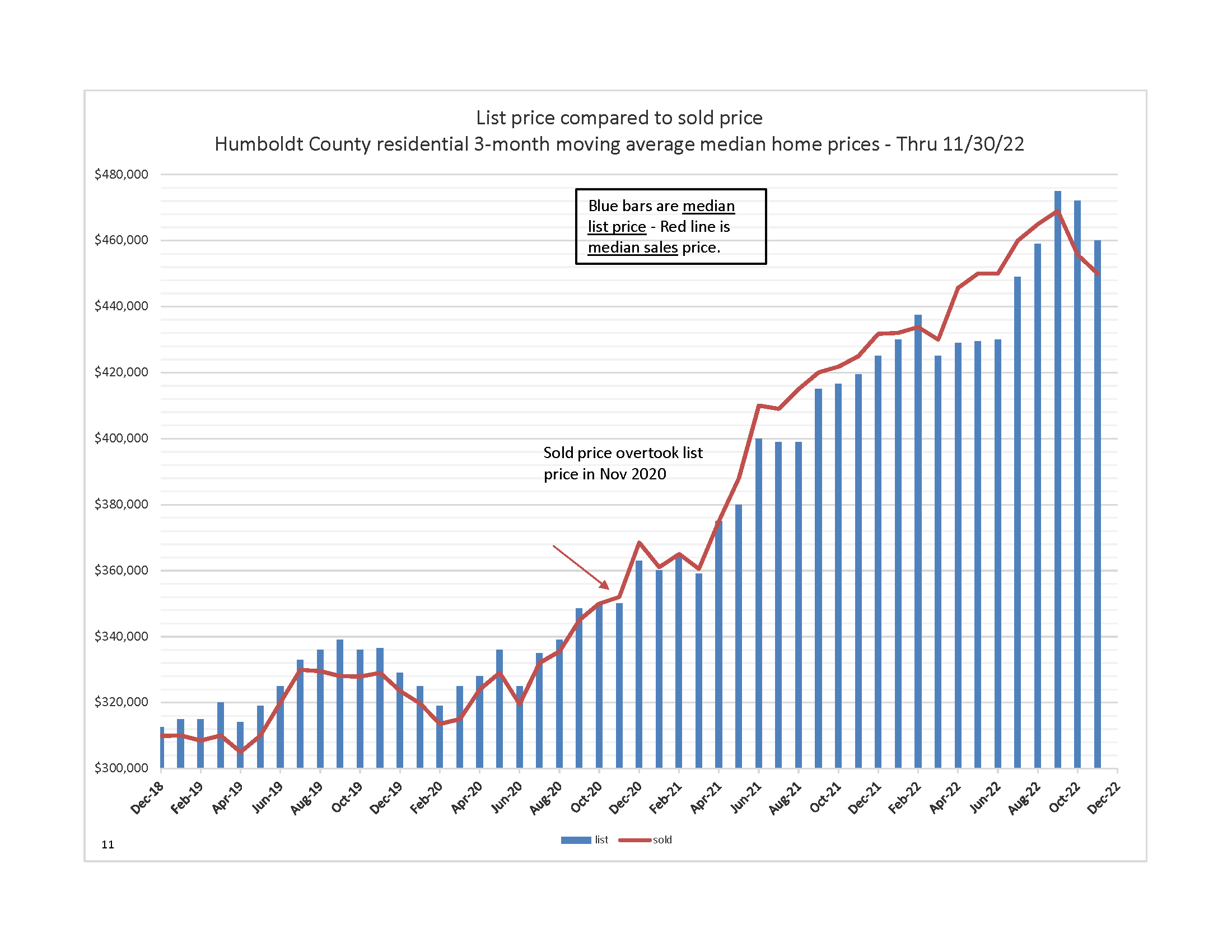 List Price Compares to Sold Price
- List price compared to sold price. The blue bars are median list prices and have been decreasing. The median sales price (red line) is down below the list price for the third month. We were excited for many months as the trend was up but we knew it couldn't last. Markets like people, need to rest when they've been running too long.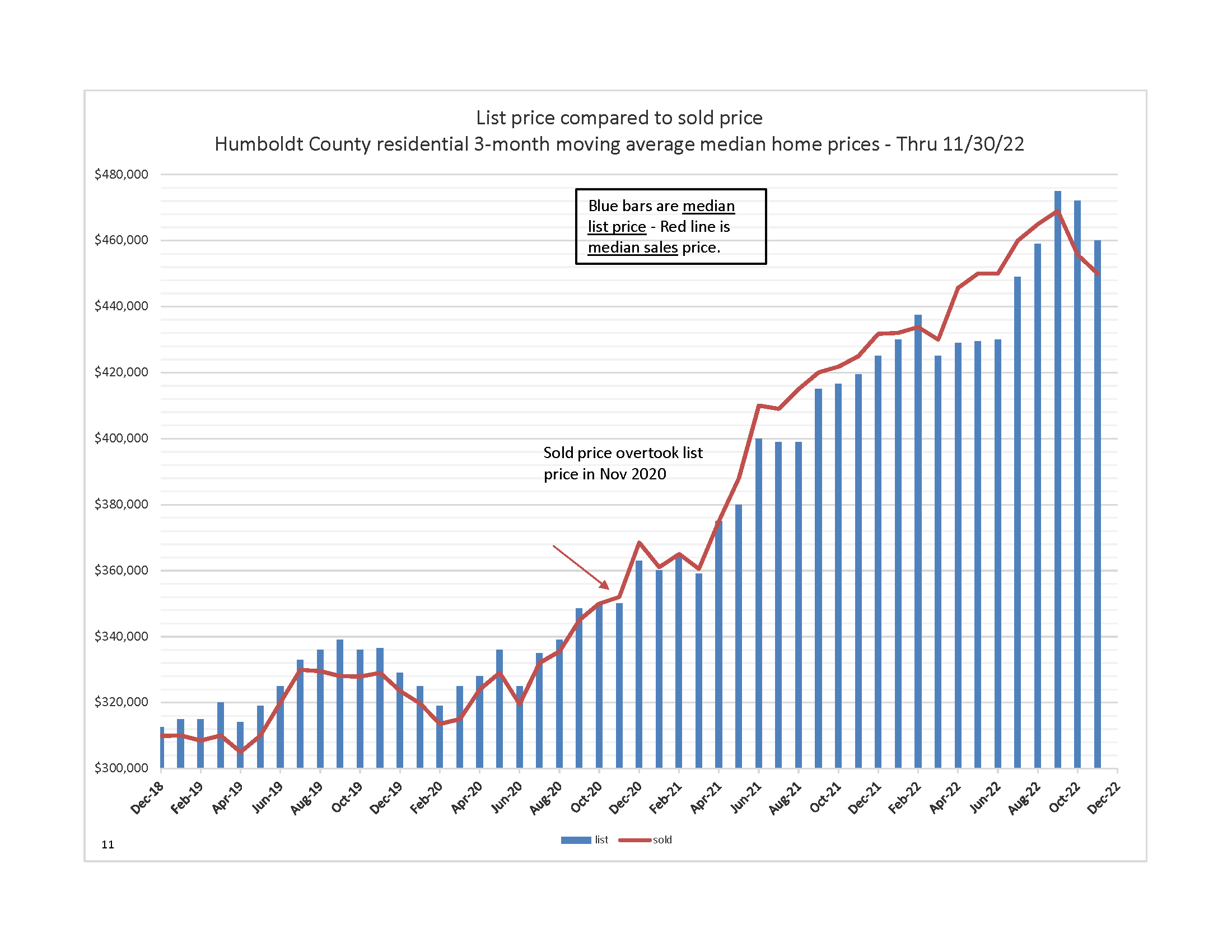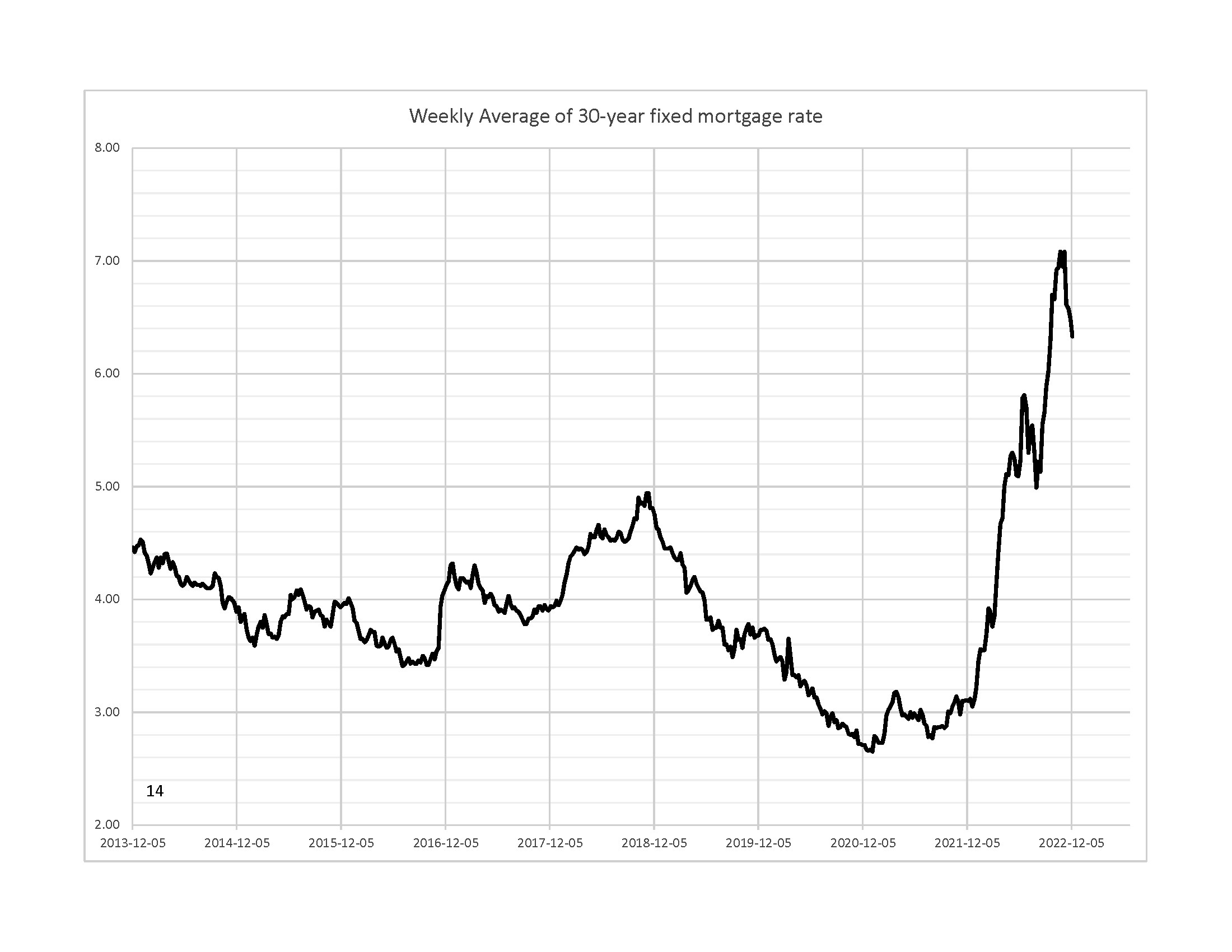 Current Average 30-yr Mortgage Rate
14.  Current average 30-yr mortgage rate. It's been several months since I added this chart and you can see that after poking above 7% in early November, the national average 30-yr mortgage rate has dropped back to just over 6.25%. For a $350,000 loan amount that is a savings of about $175 a month.