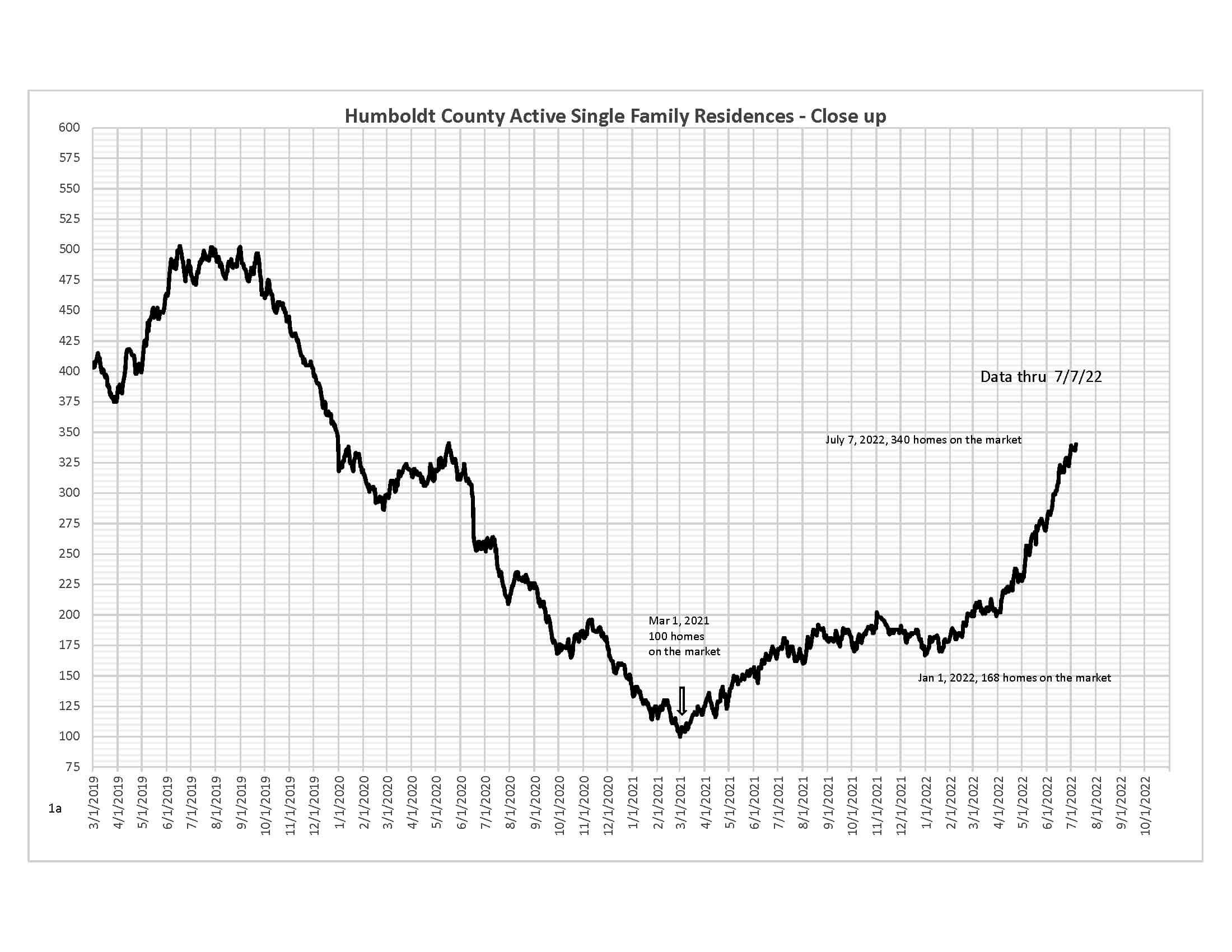 Active Residences (Current Inventory)
Active residences (current inventory) – Inventory continues to rise. On January 1, 2022 there were 168 homes on the market, on June 5, 2022 we had 282 homes on the market, and on July 7, 2022 there were 340 which is a little more than double from the first of the year. (I eliminate "out of county" listings in these totals.) I expect to see these numbers to continue to rise.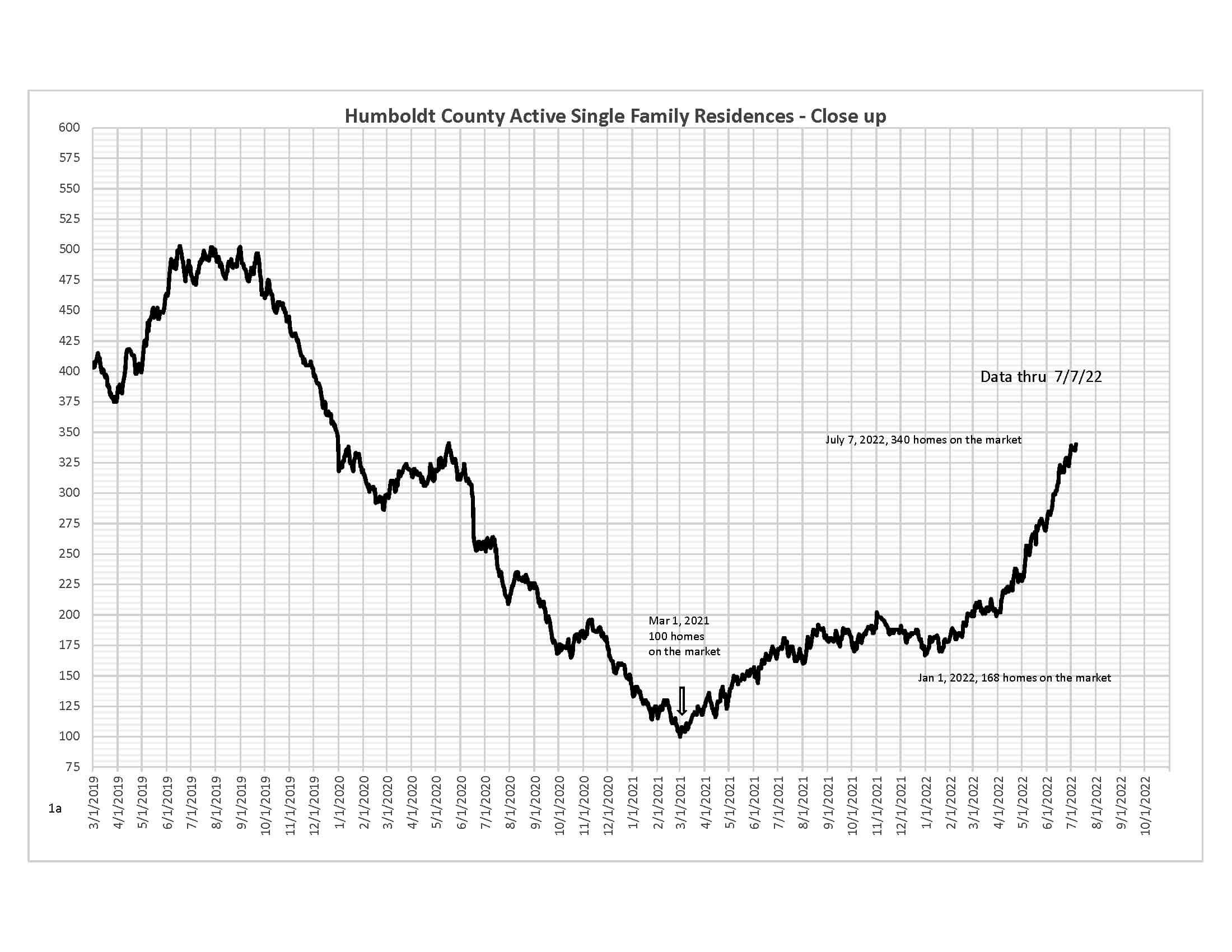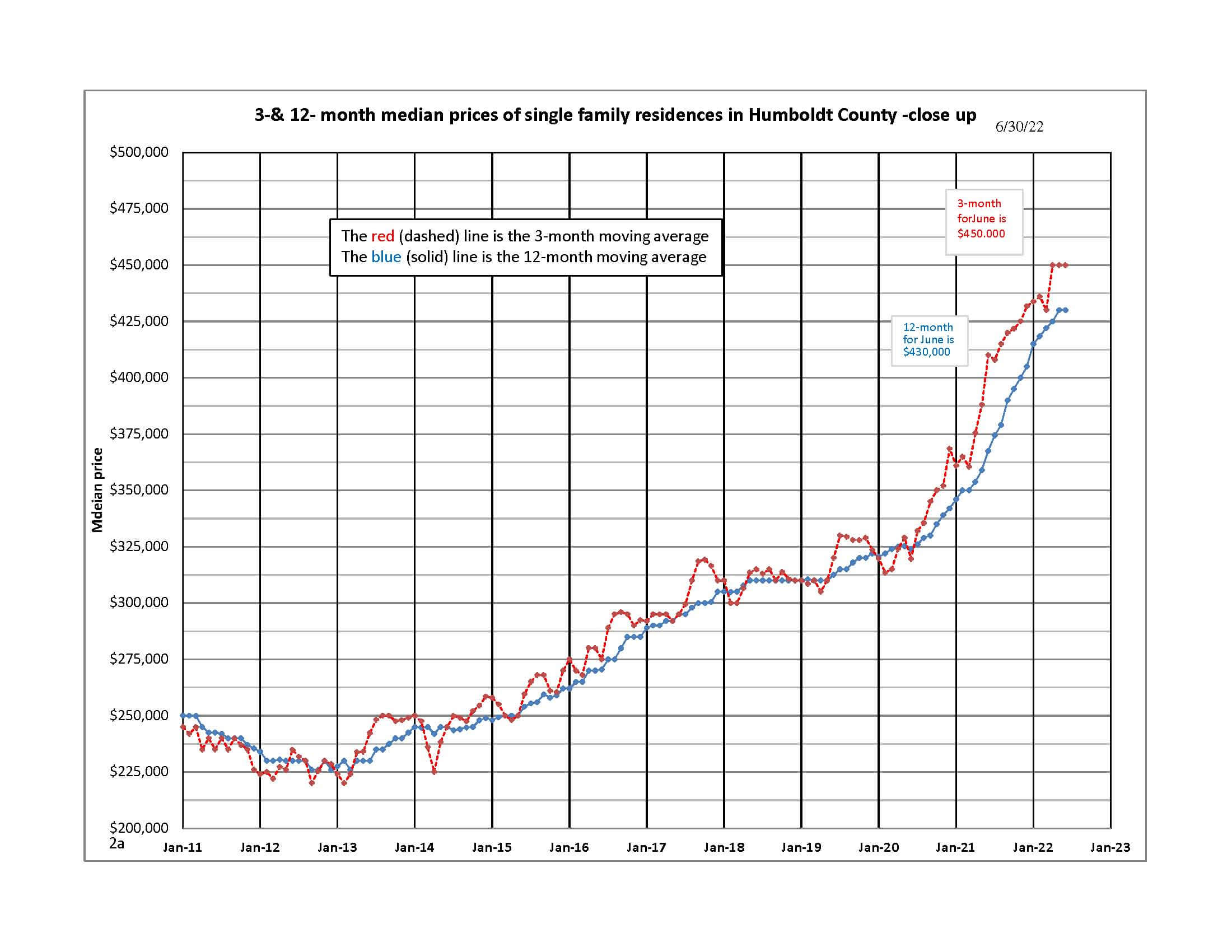 Median Prices
Median prices. The three month median moving average (red dotted line) reveals the leading edge of market prices. Notice that this average has remained flat now for three months, remaining at $450,000. Upward pressure on prices appears to have lessened. As you look back down the chart, you can see that this pause in price appreciation has happened before but each time the market has started to rise again. Because of rising interest rates, though, this has my attention more now than in the past.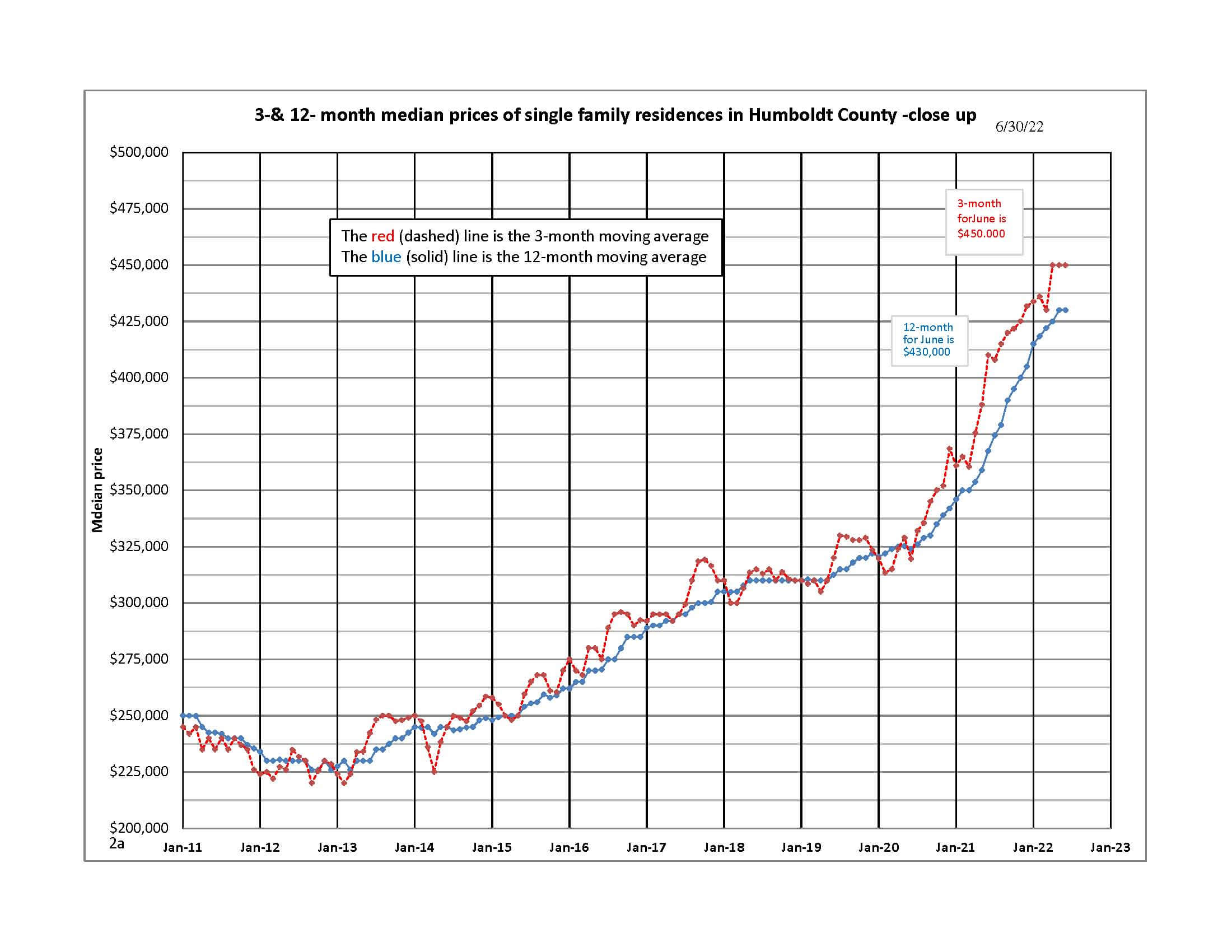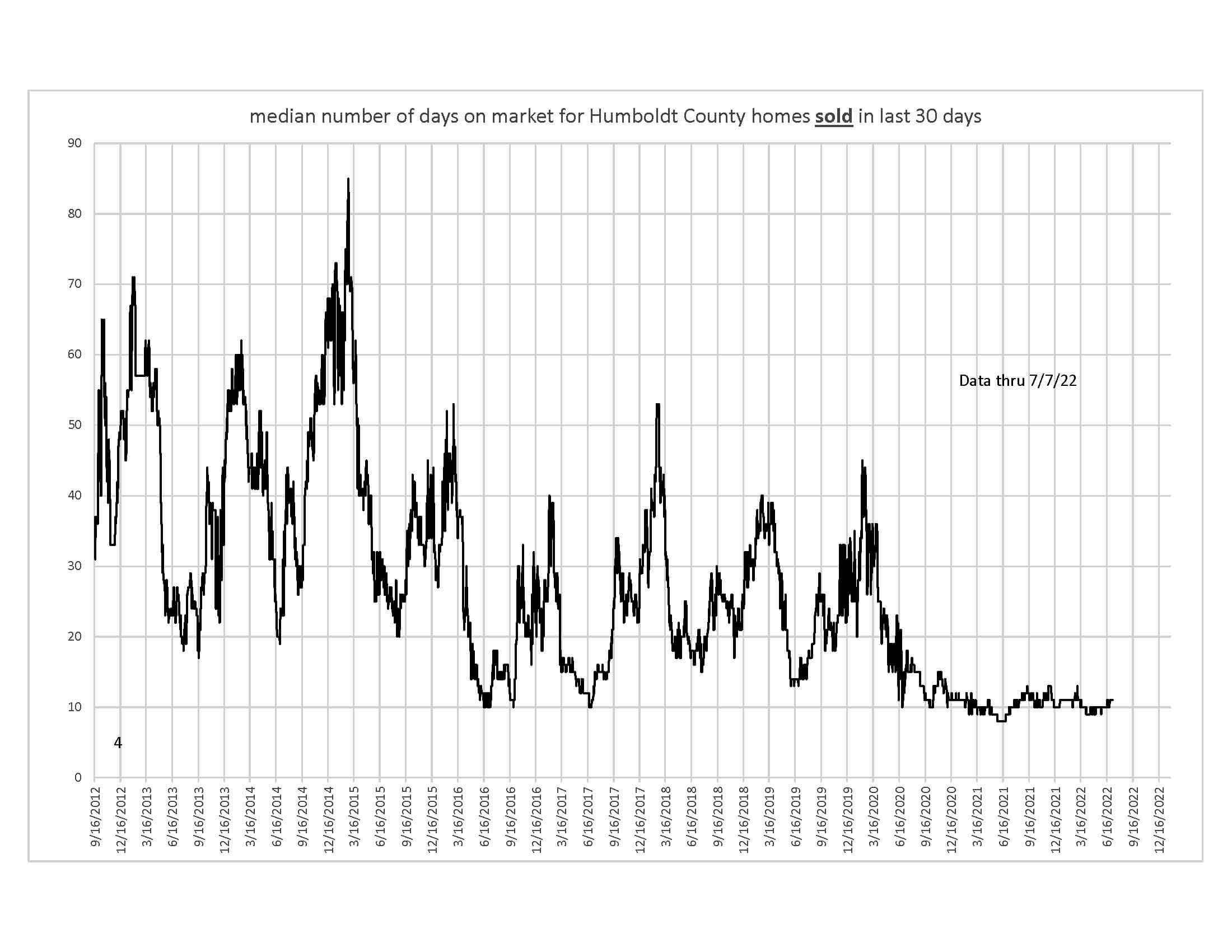 Median Days on Market For homes sold over the past 30 days
Median DOM (days on market) for homes that sold over the past 30 days. Days on the market hovered between 10 and 11 days for the month of June. (1/2 of the homes were sold in the first 10 to 11 days or less). This normal for what is considered the middle of the buying season.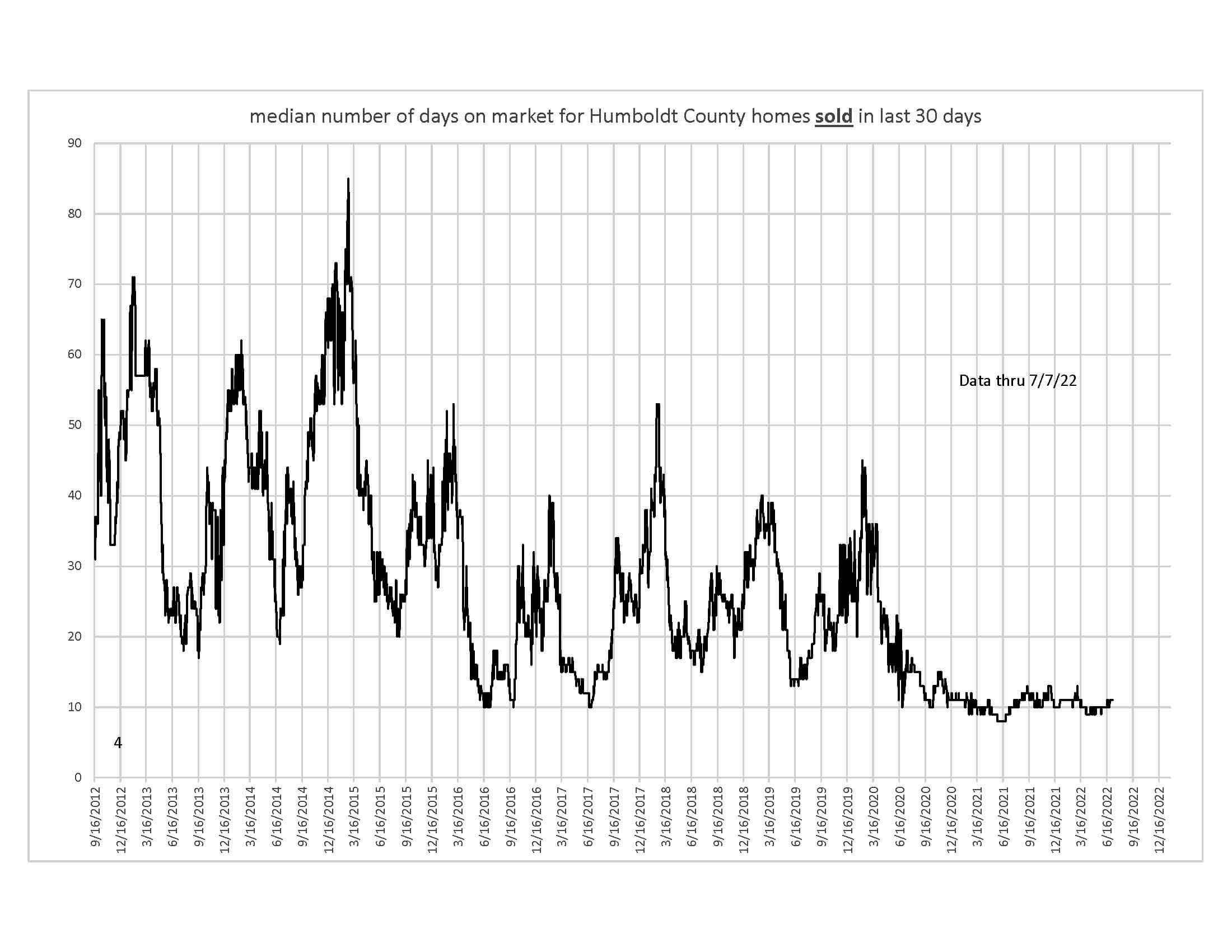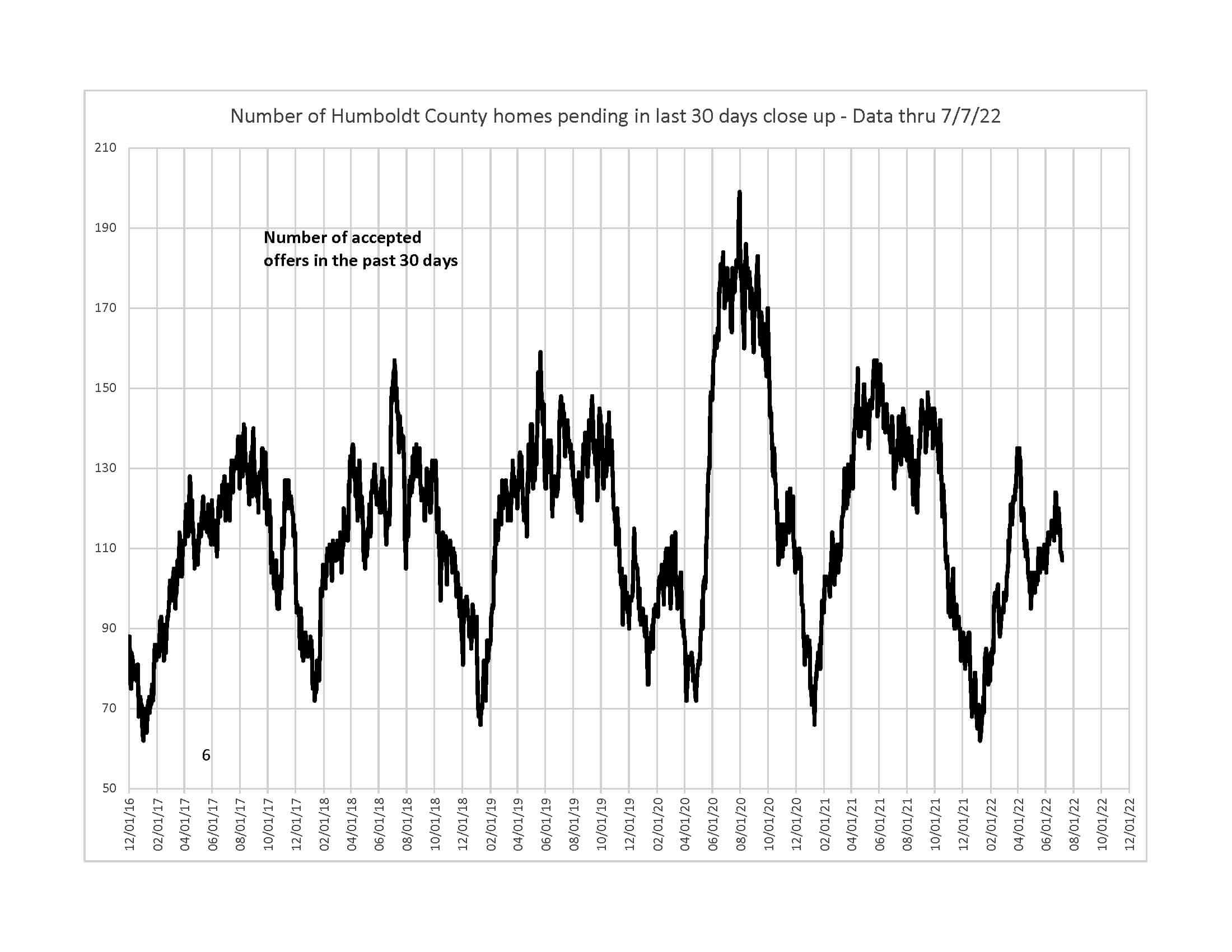 Number of Homes Pending in the Past 30 Days
Number of homes that went pending in the past 30 days. As you look back at previous years, you see that the number of pending sales tends to bounce up and down through the buying season. It is doing that this year also, although the peak in sales is at a lower level than in previous years. We won't know if this in meaningful until the end of the year when we tabulate the total sales for the year. Stay tuned.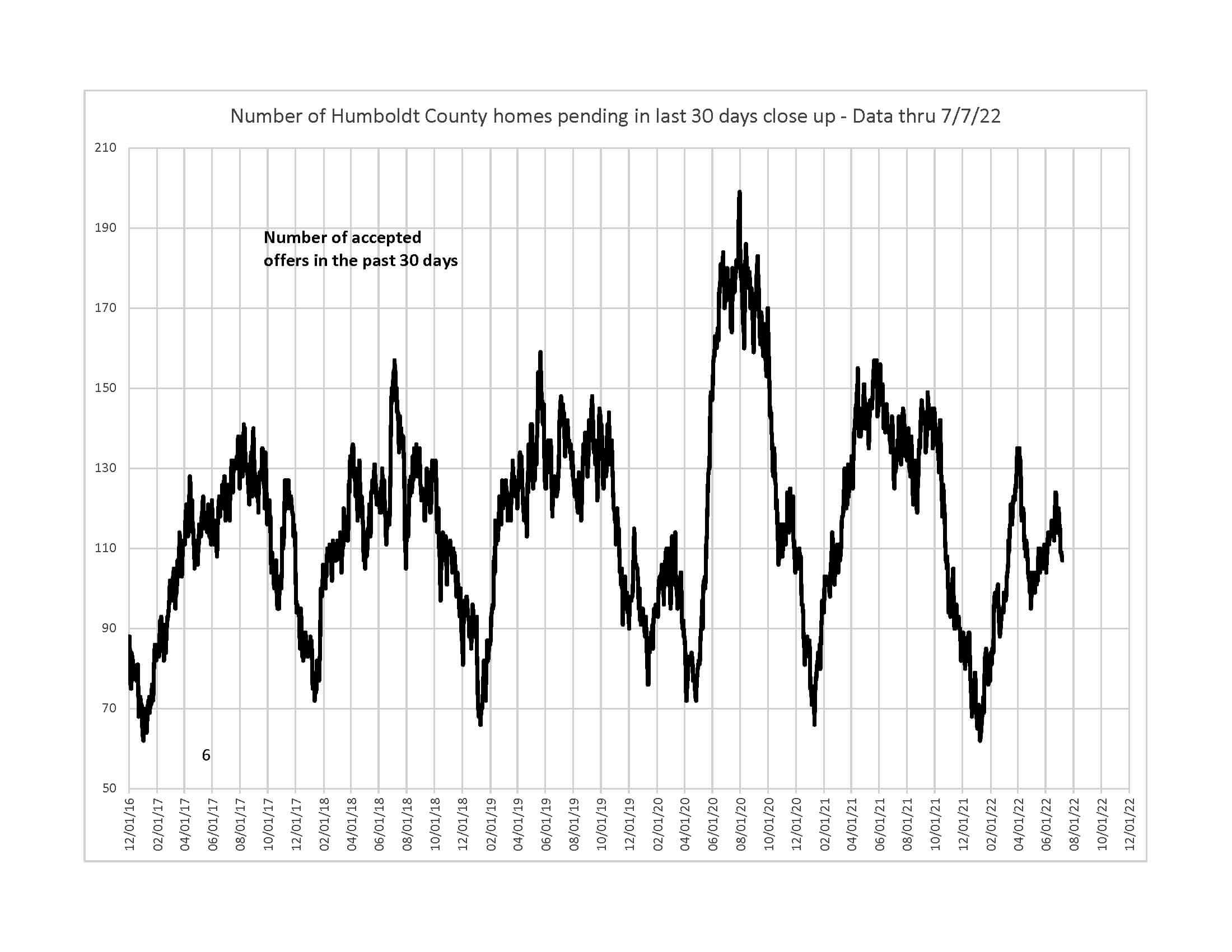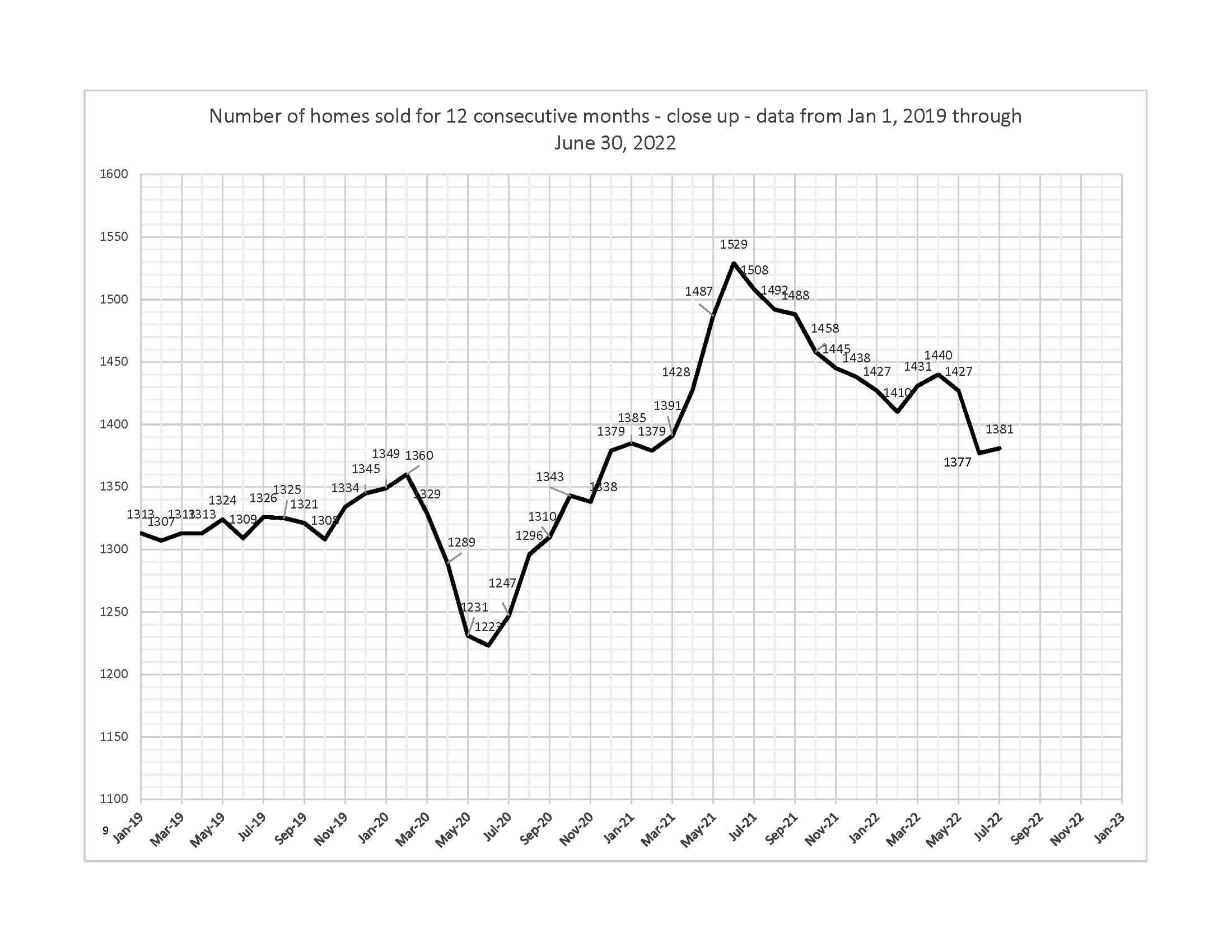 Homes Sold for 12 Consecutive Months
Homes sold for 12 consecutive months. I revised the numbers on this chart slightly after discovering a few late additions to previous months. We are trending down in the number of homes sold from a high in June of 2021. Hopefully this changes directions soon.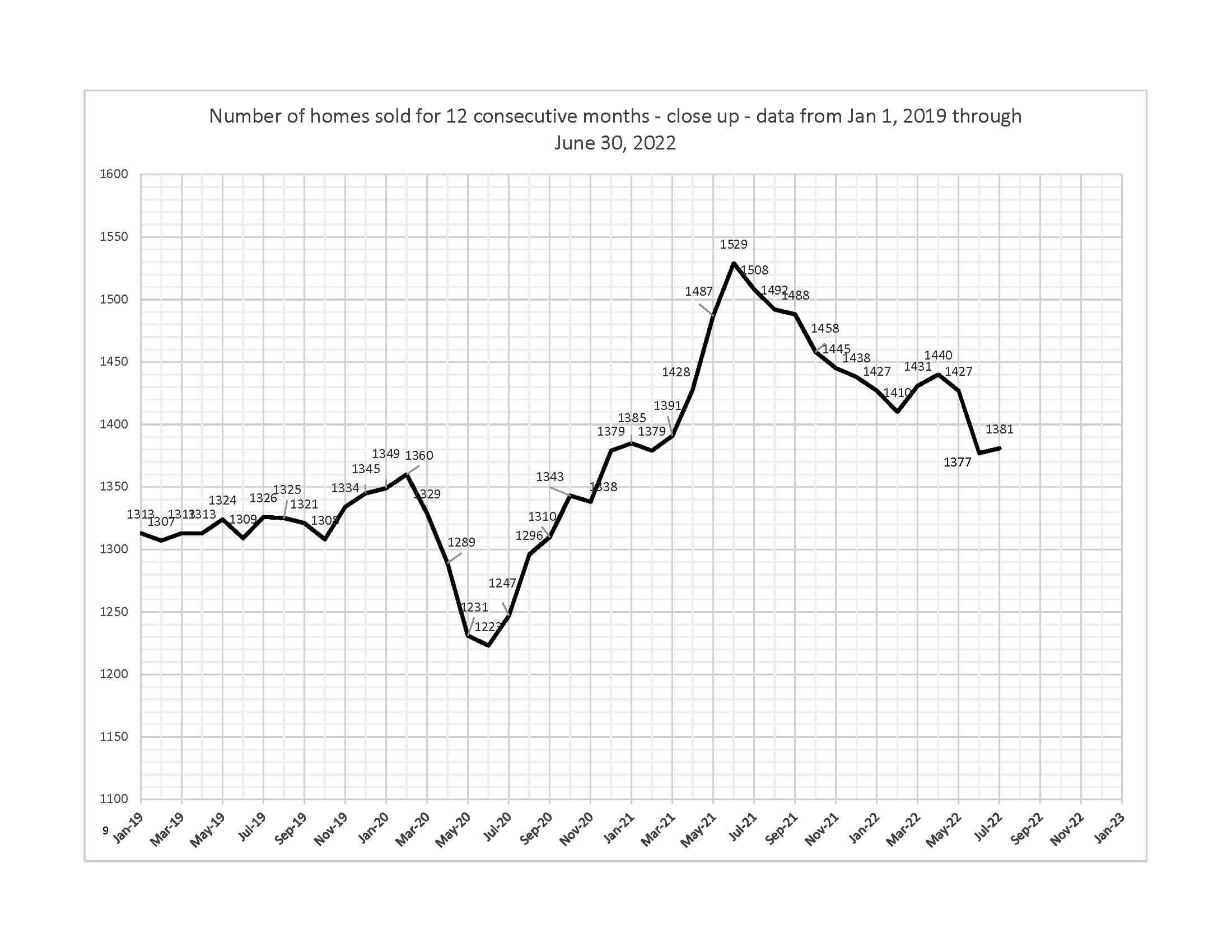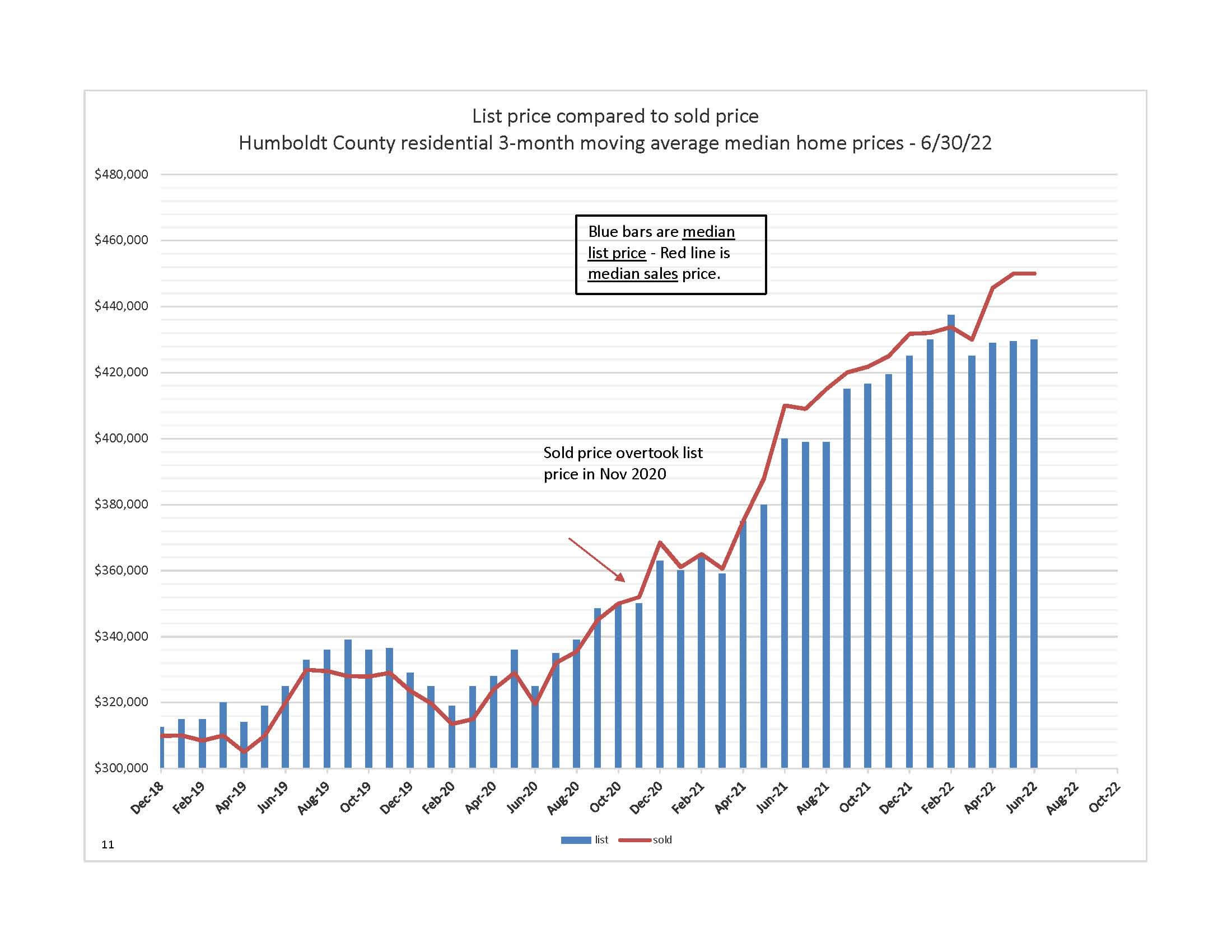 List Price compared to Sold Price
List price compared to sold price.  We are still seeing median selling prices above median listing prices. Overbids are still ongoing.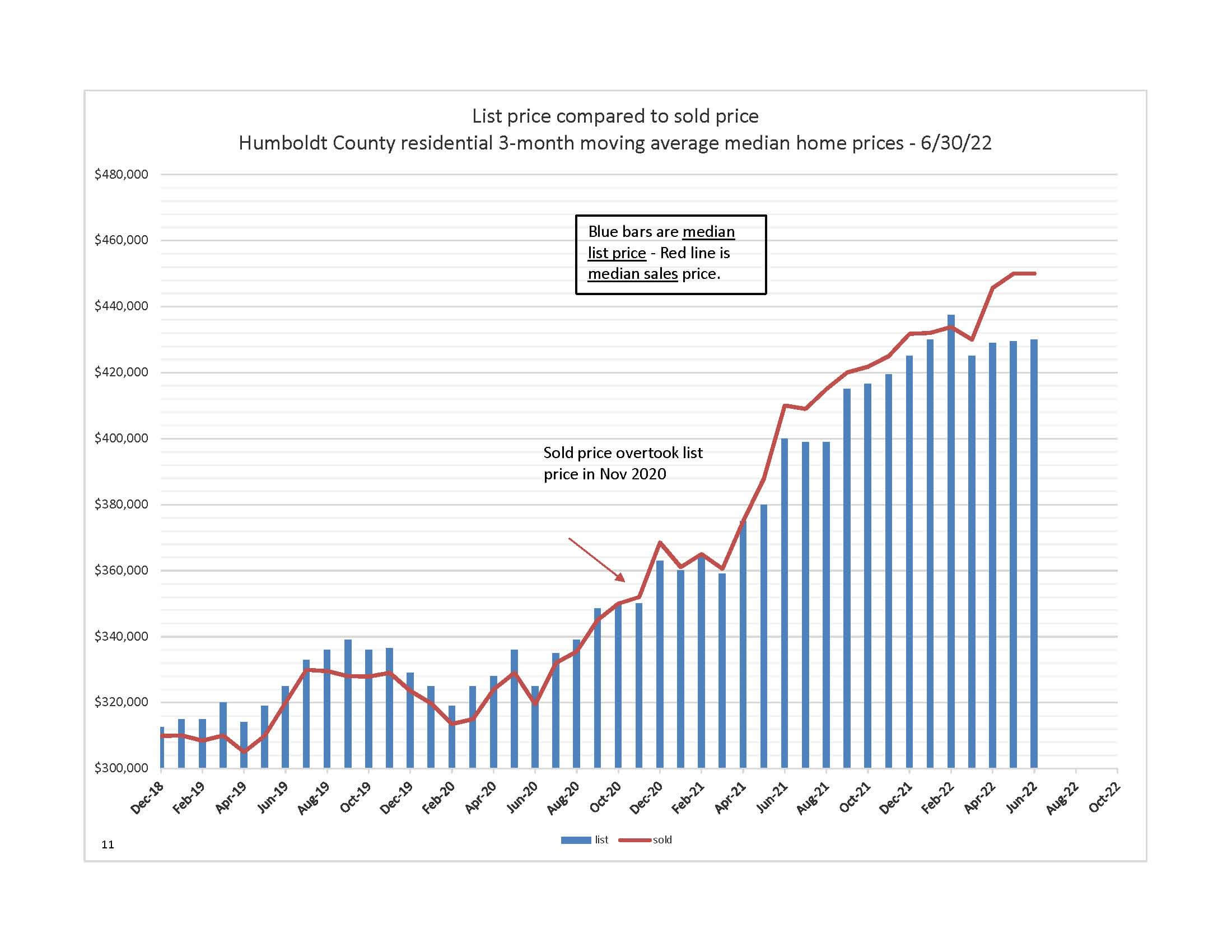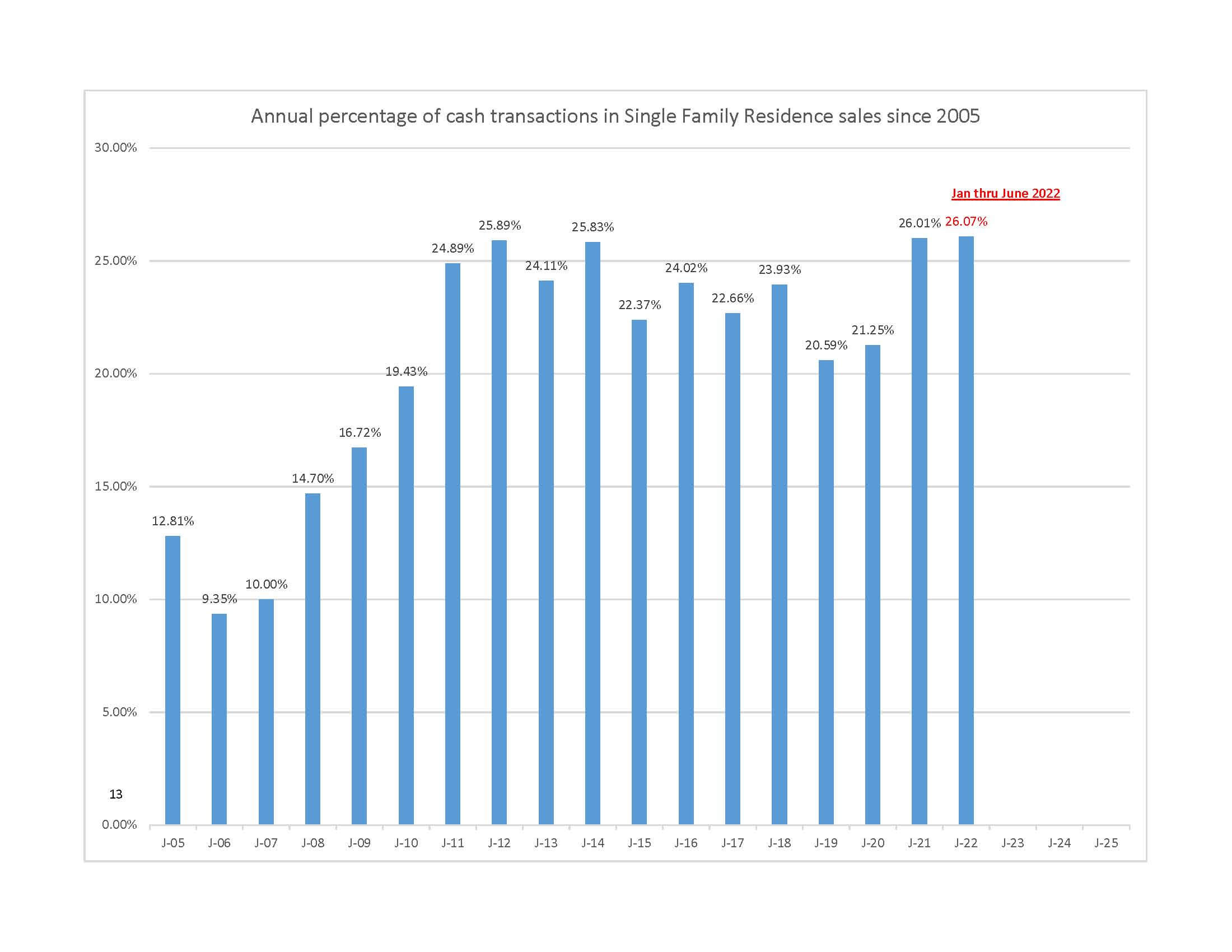 Percentage of cash sales in Single Family Sales. I am asked periodically about cash sales so I thought I would update the chart for the first six months of this years. So far we are doing the same as last year at approximately 26% of the sales being cash.