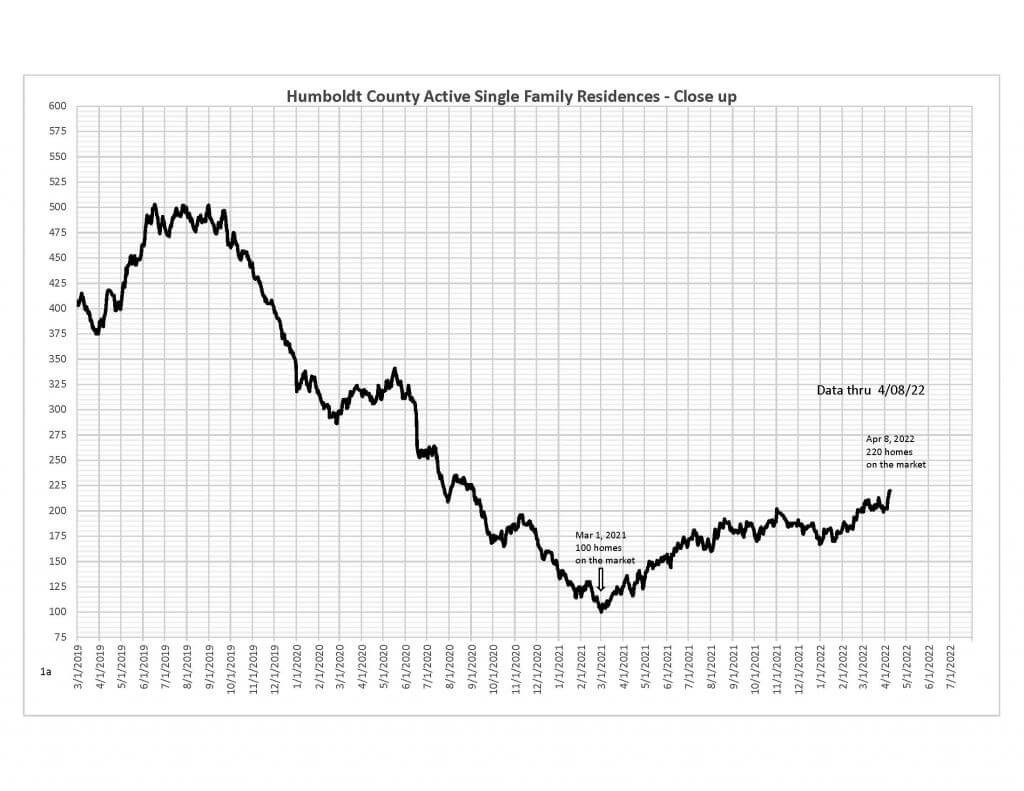 Active Residences (Current Inventory)
Inventory is still slowly rising which is normal for the Spring on into Summer. We all wish it would get on with it, though.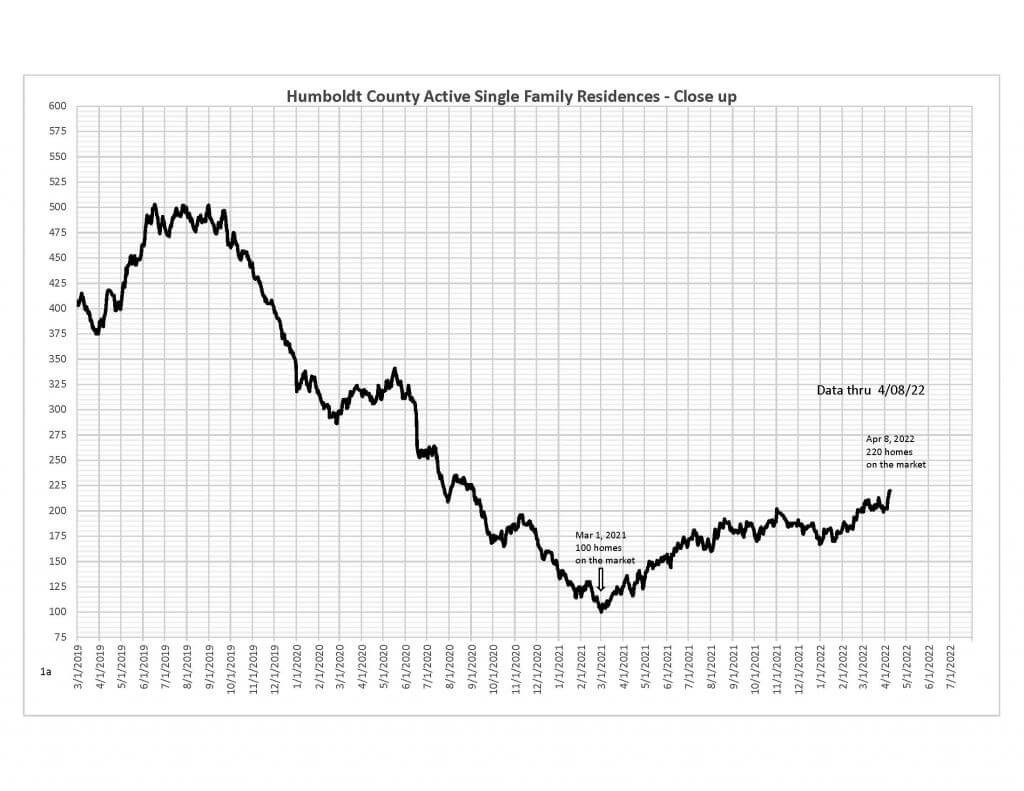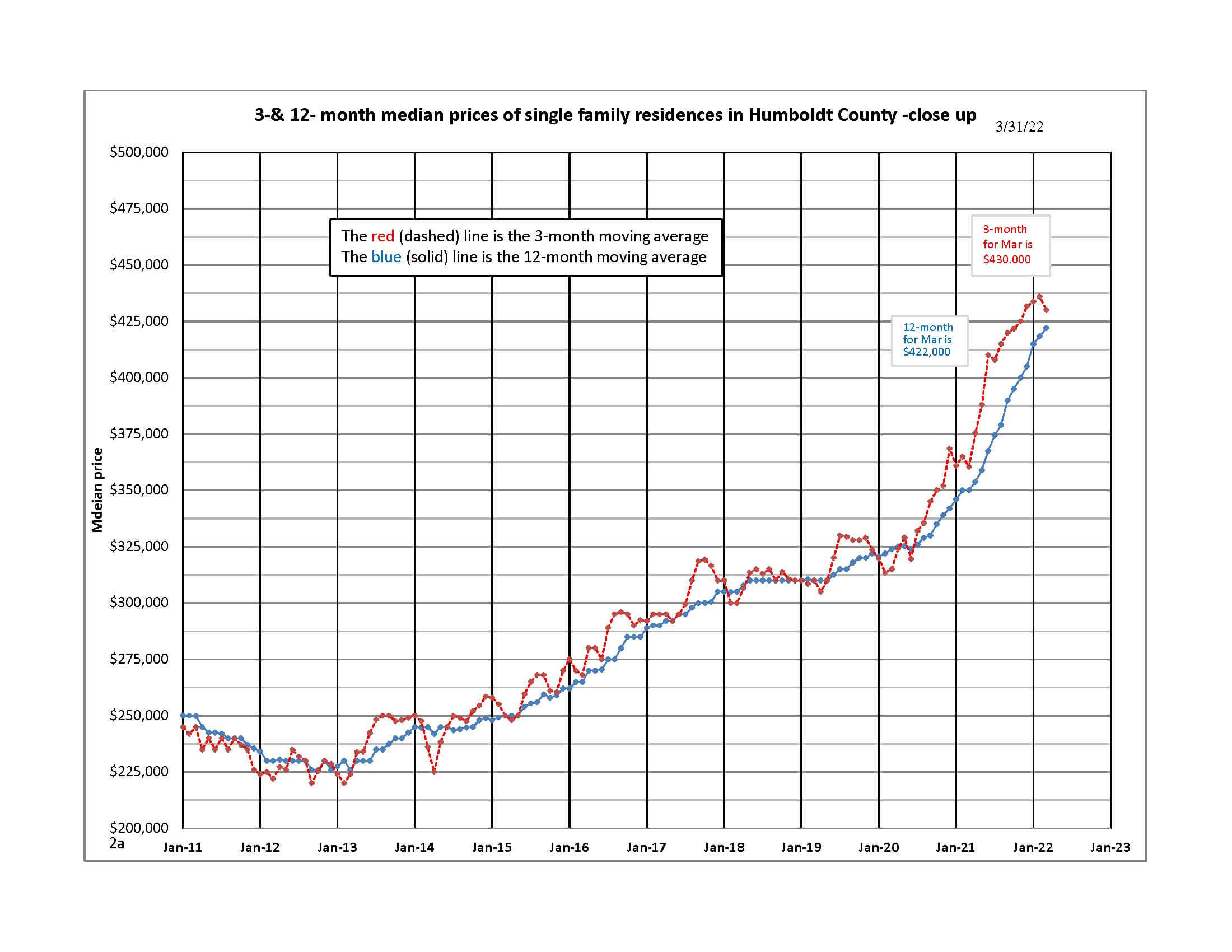 Median Prices
Prices took a bit of breather in the Month of March on the 3-month moving average (red dotted line) and dropped back a bit. This in not unusual as markets do not normally go up in a straight line. You can see the same action as you look back in time. Markets ebb and flow. We've had more flow than ebb in the past two years and it's good get a bit of ebb.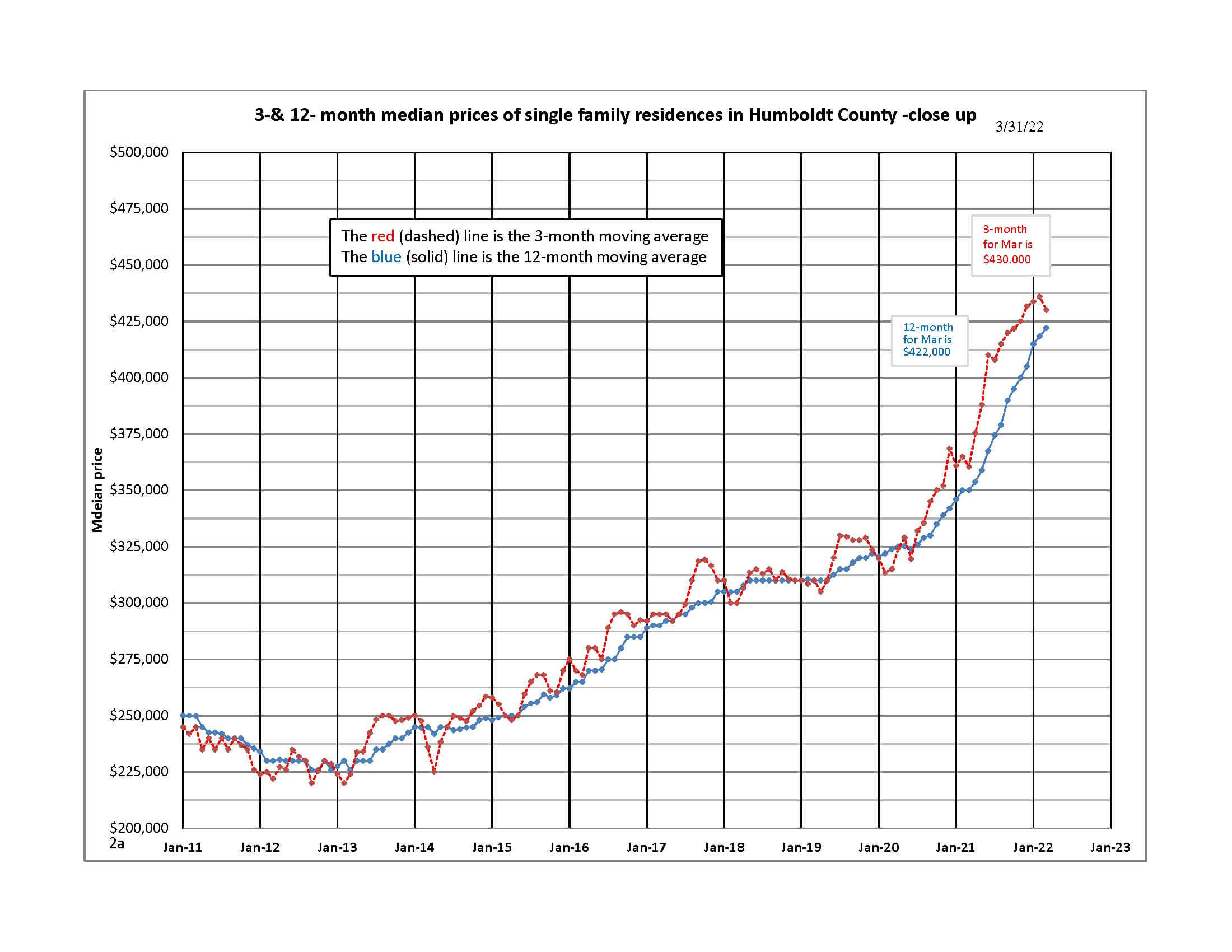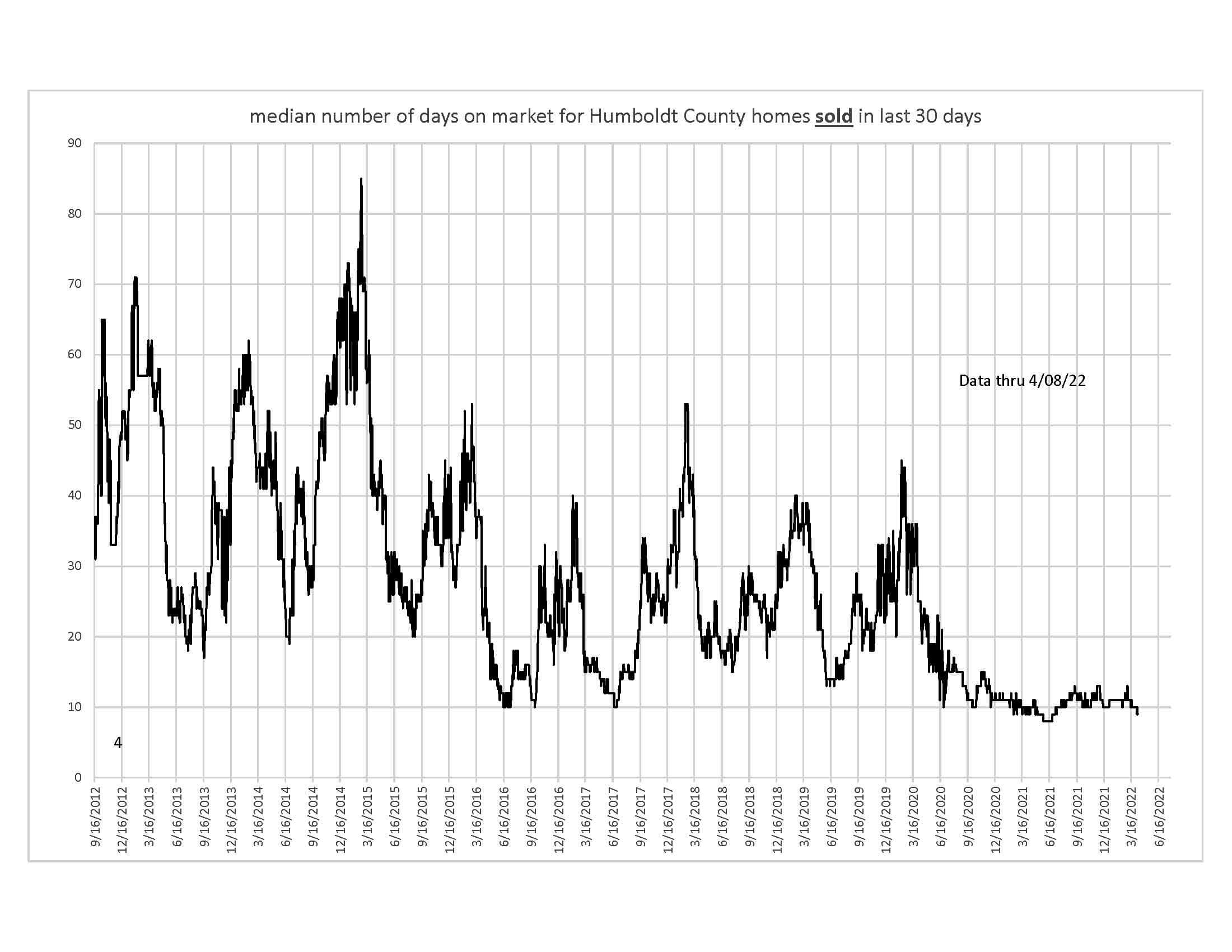 Median Days on Market For homes sold over the past 30 days
Even though there has been a bit of an ebb in prices, the buying pressure is still in place. This past month we ranged from 9 to 12 days DOM (meaning that 1/2 of the homes leave the market in the first 9-12 days or less).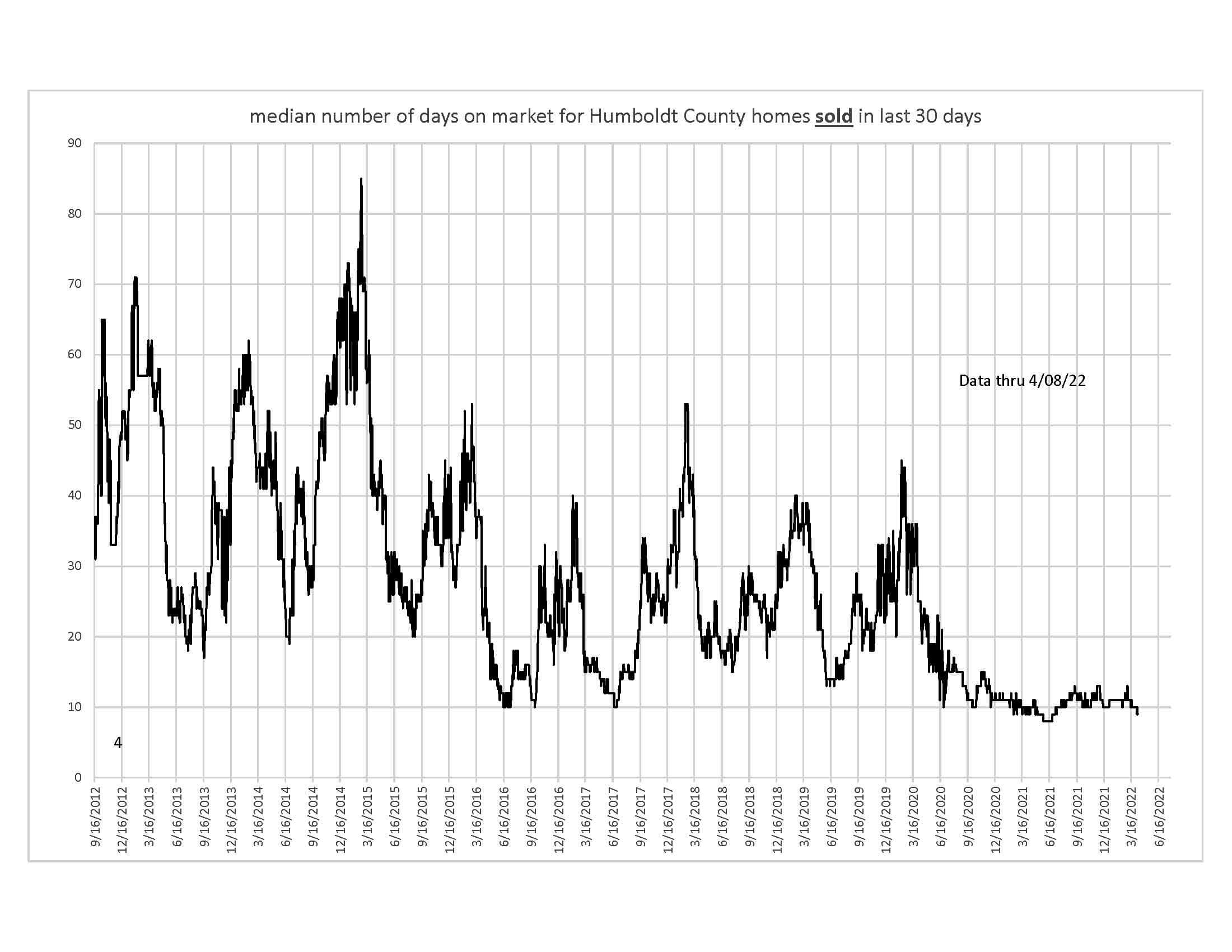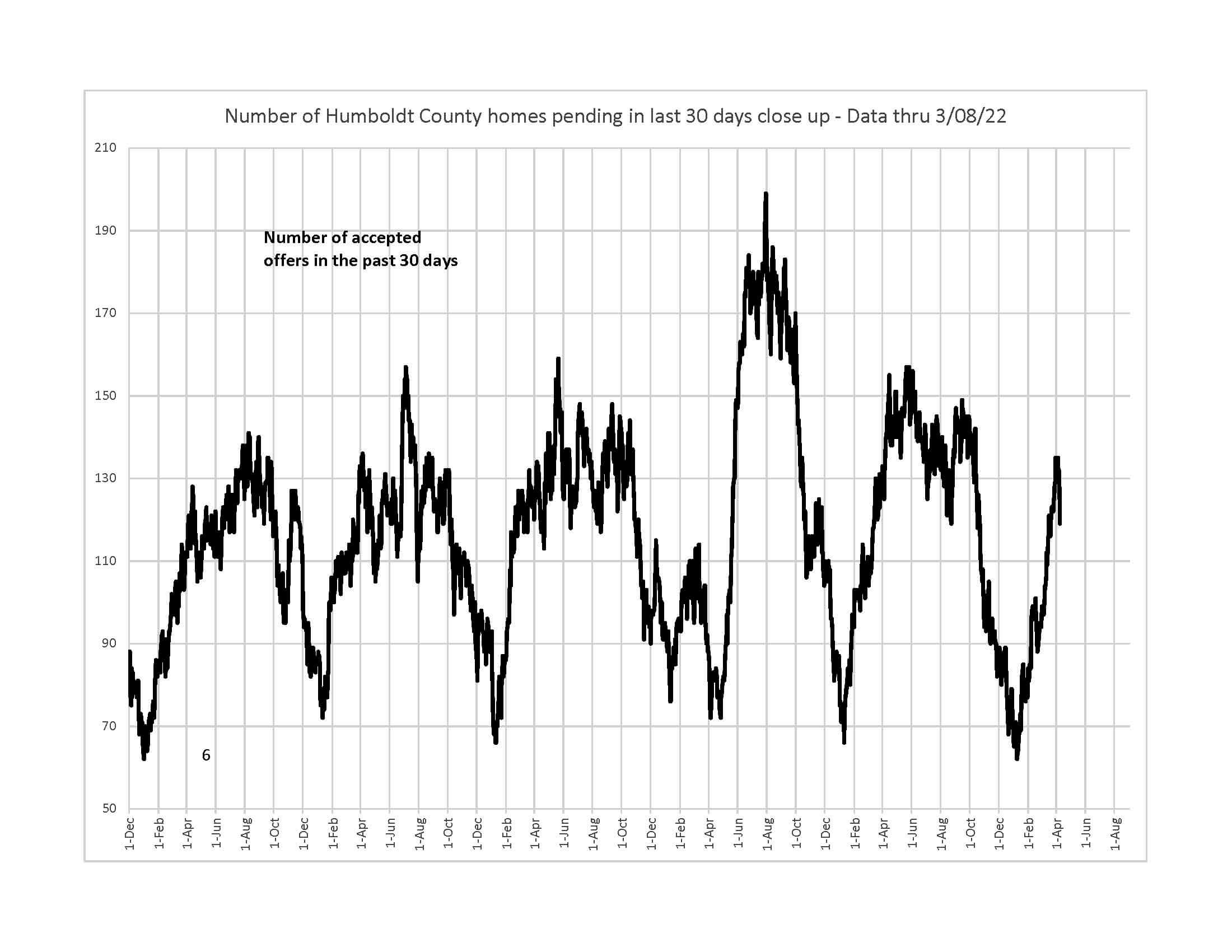 Number of Homes Pending in the Past 30 Days
Pendings continue to rise and they are right in line with other years for this part of the buying season.  This is a positive sign of a currently normal market.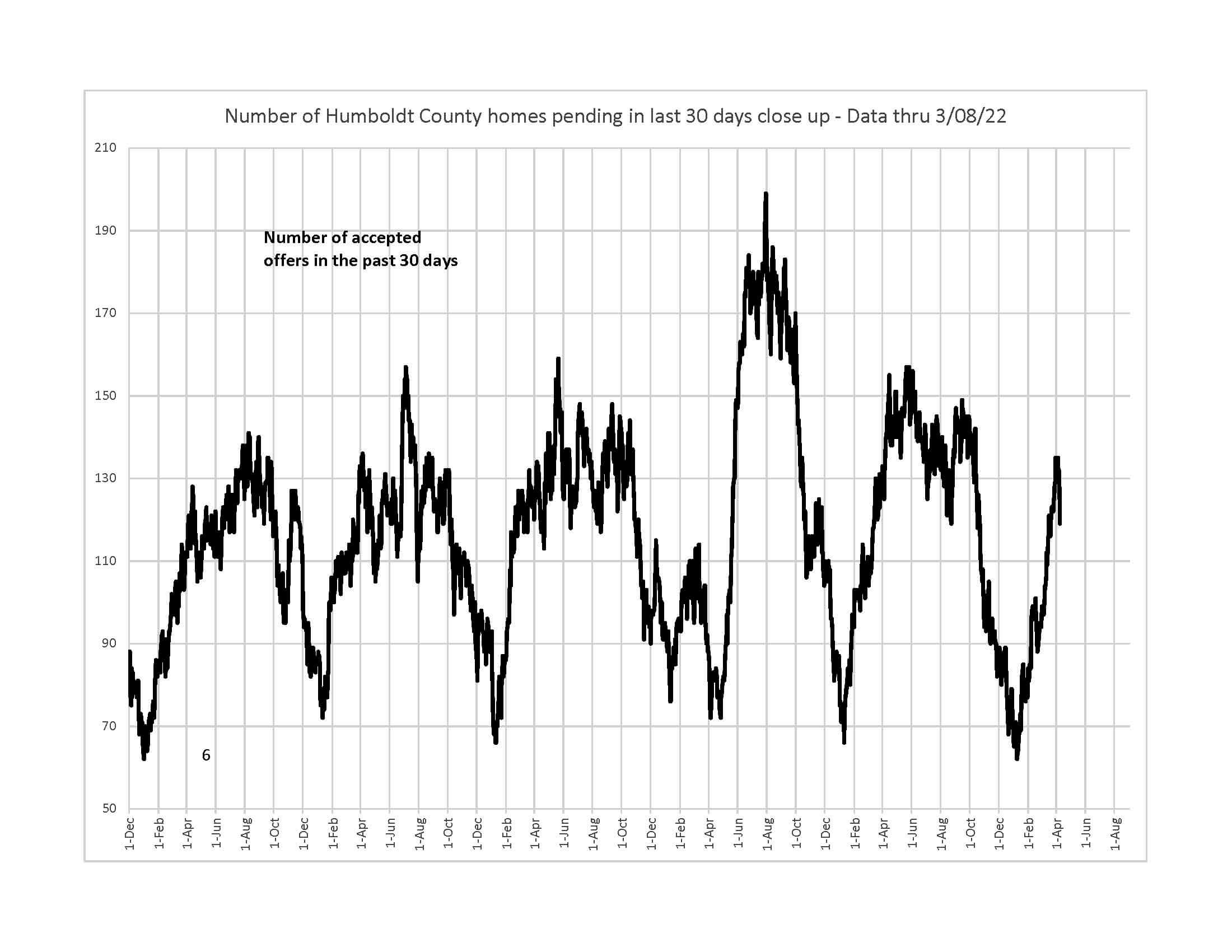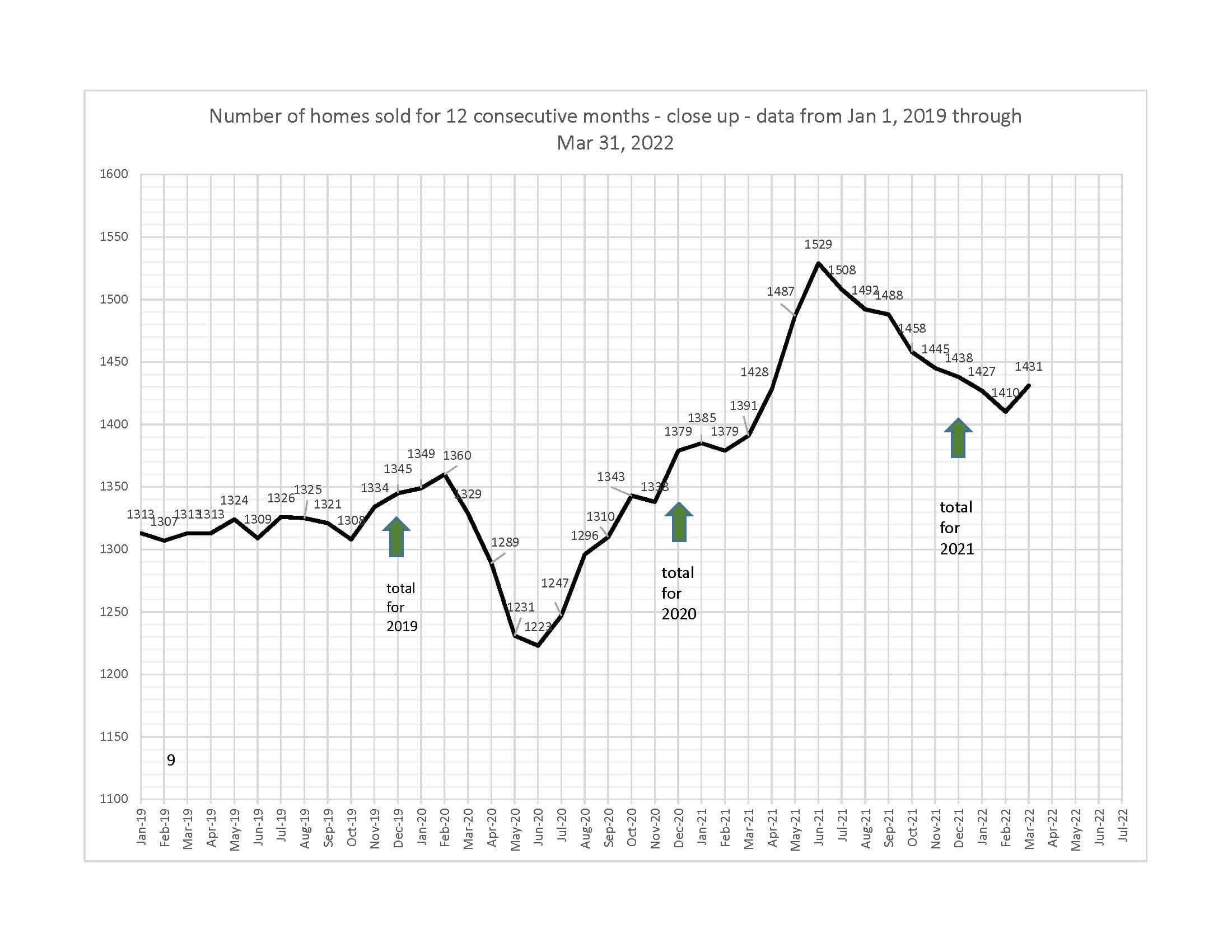 Homes Sold for 12 Consecutive Months
I show this chart to remind us that even though there is limited inventory at any given time, on an annual basis we are selling nearly 120 homes a month on average. After trending down for several months, which is seasonal, we popped up for the month of March and I expect that number to rise in the months ahead.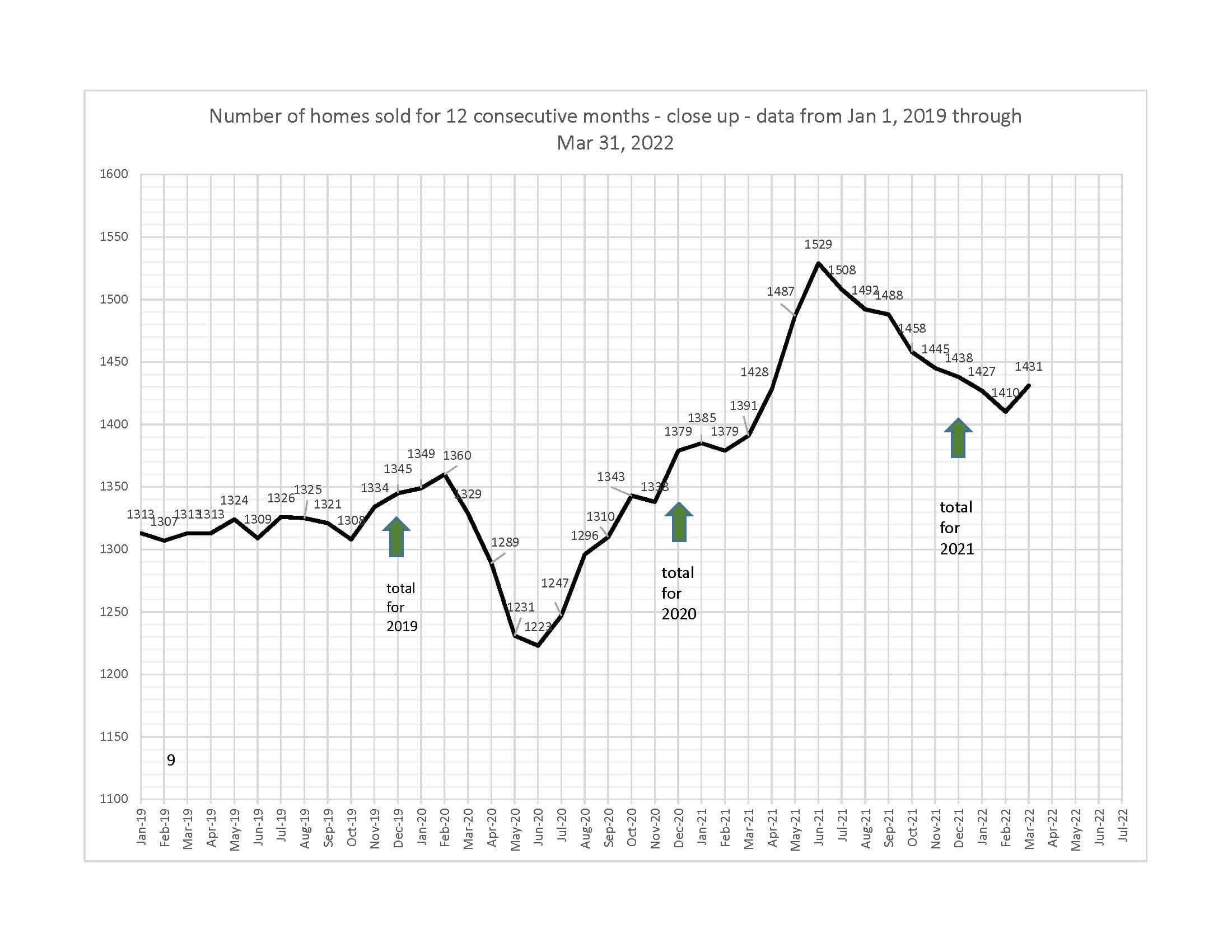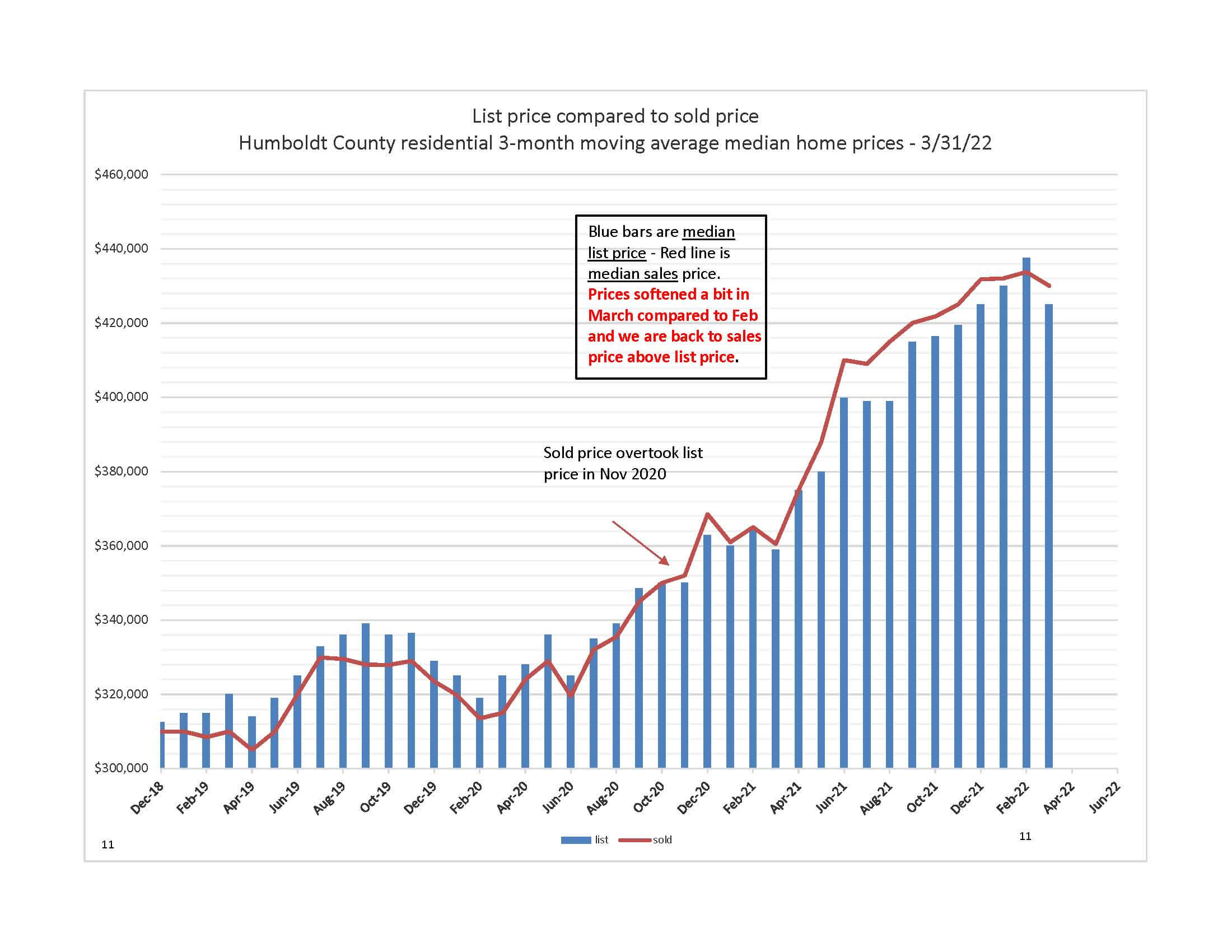 List Price compared to Sold Price
Last month, for the first time since October of 2020, the median sales price was less than the median list price but this month, even though there is a dip in prices, the sales price was higher than list price.